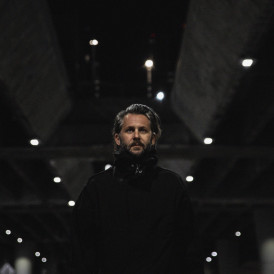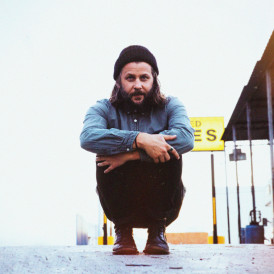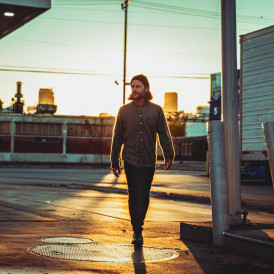 I am raising funds for the release of my newest single "Forever Young" to be used to push the promotion of this song in the various fields of advertising and artists services. Excited to partner up with you, my fans, and watch this song grow with your help!

Money will be spent on:
Ads
About the music
It is never too late to give it everything and feel young again. This song represents all of those innocent experiences, from the touch of the hands to the commitment to be "there for you".

"Stand on the edge, we're falling", is a feeling that was captured in this song. As the bridge approaches Adult Bodies wanted a feeling of total release to consume your emotions and completely let go of inhibitions and indulge in the joy of being one.

About Adult Bodies
Steven Wilkin, a Los Angeles based singer, musician and music producer started releasing music for his solo project as Adult Bodies in 2018 after a successful run with his band Sun Drug.

His approach is a soulful voice over moody minimalist cinematic electronic pop and layered synthesizers. The result is an unexpected intersection of dissimilar genres that somehow blend together seamlessly into a hypnotic soundscape.

With a deep longing to connect with the beauty of emotion, his powerful vocal performance both on stage and in his recordings, seamlessly blends with the broad structure of sound created in his home studio in Los Angeles. Adult Bodies' mission is a new sound that defies categorization in an industry determined to label.

Following single releases, "Consumed By You" and "Room 808", which was licensed for the popular NBC show, The Enemy Within, Forever Young is the next chapter to be released by Adult Bodies. It is honesty at the core; how you truly begin to understand yourself... understand someone else. When you decide to let go and appreciate what is there... then love is reality. Wilkin has set his musical goals on connecting with the listener with this complex soundscape, pulling influences from Amsterdam bands such as Weval and Klangstof.

Songwriter
Musician
Singer
Producer
Corite is a fan funded marketing platform where artists and fans come together for a common goal. Find a campaign you like, make a contribution and get paid for one year when it's streamed, based on the size of your share. Backing a campaign means supporting dreams, independent artists and contributing to a more transparent and sustainable music industry. And remember music is a work of art, this isn't Wall Street.