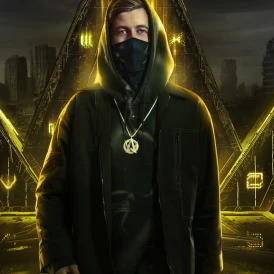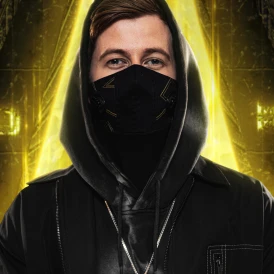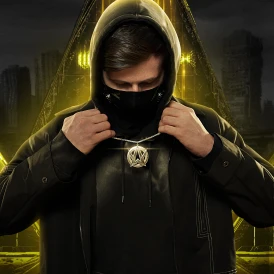 Over the years, I have wanted to find more ways to connect with Walkers and bring them along in the experience of creating music together, with 'Unity' being the first of many. To commemorate this song, I have decided to share it with the world whilst giving back to the Walkers for their continuous effort and support. I want to invite all of you to acquire a share of 'Unity' and join the Walker Community to collectively choose how to invest the money gained from streams.

Let us shape the future, together #walkernotafan

—

SPECIAL FAN CAMPAIGN

By backing this fan campaign you will share streaming revenues and celebrate the success together with Alan Walker for 5 whole years!

Money will be spent on:
Community
About the music
'Unity' is a really special song for me because it was created for and by Walkers back in 2019 as part of a project for the Walker Community. People from all kinds of interests and talents were able to contribute to the song, and in the end, we made an amazing product that I am immensely proud of. Walkers were invited to work on each step of the creative process in making the song including piano, drums, strings, lyrics, and vocals.

Walkers from every part of the world participated in the making of this song, with submissions from Italy, Saudi-Arabia, Hungary, Canada, Brazil, Poland, Japan, Turkey, Australia, China, the USA, Scotland and England making the final cut. 'Unity' symbolises our community and all we have accomplished together.

About Alan Walker x The Walkers
DJ/Producer phenom Alan Walker captured the imagination of the public with his debut single Faded in 2015, which served as a springboard towards an extensive and dedicated community. Notably, being one of the most followed accounts on Spotify and boasting more than 50 billion audio and video streams. Walker is widely recognized for his melancholic melodies yet optimistic lyrics.

At the age of 24, Walker is already on his way to solidifying himself as a usual suspect within the sphere of EDM. His successful singles and collaborations include Bruno Mars, Miley Cyrus, Coldplay, Avicii, Sia, Steve Aoki, A$AP Rocky, Ava Max, Kygo, Hans Zimmer, Madison Beer, Imanbek and many more.

Inspired by his deep-rooted love for film and music, he has created an elaborate fictional universe, World of Walker, that accompanies his music videos, engaging fans across several mediums. World of Walker blurs the lines between fiction and reality, by inviting the community to grow and interact with an ever-expanding gallery of characters.

Walker memorialized his first world tour through his movie, Aviation Movie, released in June 2021. The movie combines footage from his sold-out concert at the Oslo Spektrum stadium, with a storyline from World of Walker. Creating a unique, and interactive experience, that merges the world of cinema and music.

Join the World of Walker and be a part of the movement.

Musician
Producer
Corite is a fan funded marketing platform where artists and fans come together for a common goal. Find a fan campaign you like, make a contribution and get paid for one year when it's streamed, based on the size of your share. Backing a fan campaign means supporting dreams, independent artists and contributing to a more transparent and sustainable music industry. And remember music is a work of art, this isn't Wall Street.