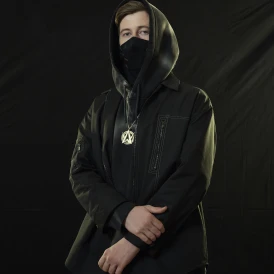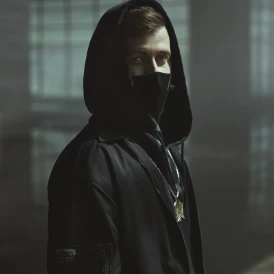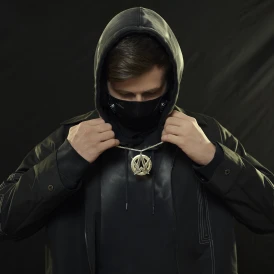 Since the beginning, we have created music, art, and memories together. I am humbled by what our community has become. You took our first fan campaign with "Unity" and made it a success.

As important as it is where you are from, it's more important where you are at and where you're going. And I would never have been in this position if it wasn't for you!

"Unity" has finally been released on streaming platforms and now I'm excited to invite you to be part of the Origins EP, comprised of the re-release of the fan-favourites:

Fade
Force
Spectre

We are creating a future built on our shared past. Be part of internet history.

#walkernotafan

—

SPECIAL FAN CAMPAIGN

By backing this fan campaign you will share streaming revenues and celebrate the success with Alan Walker for 2 years.

About the music
On July 1st, Alan Walker will finally re-release the three songs that kickstarted his path toward international EDM-stardom.

The internet always leaves a trail, serving as a window to peer into the past. Revealing a time and a place for measuring a collective pulse. Few other digital artifacts have left such an extended trail as Fade, Force, and Spectre. Initially popularized through the Youtube channel, NoCopyrightSounds.

The tracks spread like wildfire on Youtube as content creators swiftly realized that they could tap into and use these cutting-edge anthems in their gameplay montages. Free of charge. An outpouring of user-generated content followed without any halt, transforming the tracks into a sonic tapestry for the gaming community on Youtube.

Today, they have become an invaluable and trackable part of internet history. Combined they have amassed over one billion views on Youtube alone.

By way of dissecting the history of the anthems, we discover a plethora of parallel stories. There is the age-old story of a shy producer being catapulted from his bedroom to billboards, the genesis of a brewing community finding each other at the apex of Alan Walker's ascension, and the first glimpse into how valuable digital assets can become over time, once they resonate en masse.

The Origins EP will be comprised of Fade, Force and Spectre; three instrumental tracks Alan produced in his bedroom back in the early 2010's and released on the record label NCS.

The tracks carries Alan's signature style and has been greatly anticipated by fans all over the world since the songs were removed from Youtube and streaming platforms last year.

About Alan Walker
DJ/Producer phenom Alan Walker captured the imagination of the public with his debut single Faded in 2015, which served as a springboard towards an extensive and dedicated community. Notably, being one of the most followed accounts on Spotify and boasting more than 50 billion audio and video streams. Walker is widely recognized for his melancholic melodies yet optimistic lyrics.

At the age of 24, Walker is already on his way to solidifying himself as a usual suspect within the sphere of EDM. His successful singles and collaborations include Bruno Mars, Miley Cyrus, Coldplay, Avicii, Sia, Steve Aoki, A$AP Rocky, Ava Max, Kygo, Hans Zimmer, Madison Beer, Imanbek and many more.
Inspired by his deep-rooted love for film and music, he has created an elaborate fictional universe, World of Walker, that accompanies his music videos, engaging fans across several mediums. World of Walker blurs the lines between fiction and reality, by inviting the community to grow and interact with an ever-expanding gallery of characters.

Walker memorialized his first world tour through his movie, Aviation Movie, released in June 2021. The movie combines footage from his sold-out concert at the Oslo Spektrum stadium, with a storyline from World of Walker. Creating a unique, and interactive experience, that merges the world of cinema and music.
Join the World of Walker and be a part of the movement.

Corite is a fan funded marketing platform where artists and fans come together for a common goal. Find a fan campaign you like, make a contribution and get paid for one year when it's streamed, based on the size of your share. Backing a fan campaign means supporting dreams, independent artists and contributing to a more transparent and sustainable music industry. And remember music is a work of art, this isn't Wall Street.