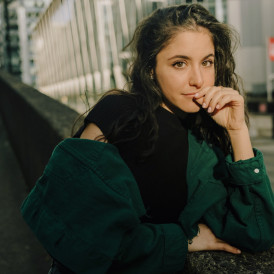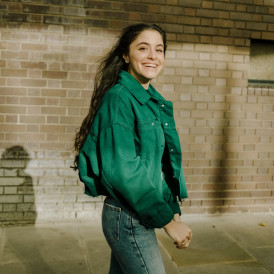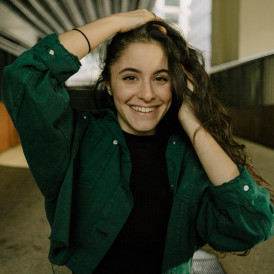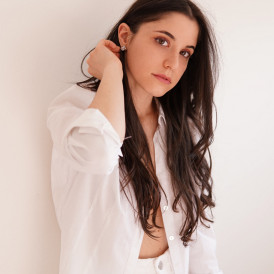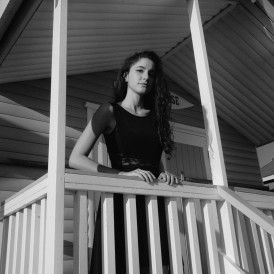 Hey, thank you so much for taking the time to check out my campaign!
I'm Alessandra Boldrini, an Italian singer based in London, UK!
This past year I've been working hard on building my musical career and on the 28th of January 2022 I'll be releasing my third single called "What You Wanted". I'm so excited!!

I hope you're ready to hop on this fun journey with me, I couldn't do it without your support and I'm grateful for that!
With this campaign, I hope to be able to invest in a good PR & Ads strategy to help my music reach more people! :)

Money will be spent on:
Ads
PR
About the music
"What You Wanted" is about embracing ourselves and understanding that sometimes we're going to lose people in our life. But that's ok, cause they were toxic and we unconsciously took all the blame for them.

About Alessandra Boldrini
No two ways about it: Italian-born Alessandra Boldrini's calling has always involved music. Starry-eyed and ready to turn dreams into reality, she packed her bags and headed to the UK in 2016 to pursue a degree at BIMM Institute. Since then, she's gone on to amass over half a million streams across her tracks and positioned herself as one of Pop's most exciting rising stars.

Inspired by the likes of Dua Lipa, Nono, Mabel, and Clean Bandit, Boldrini's EDM-meets-Pop sound pivots around her enchanting yet confident vocal palette that oozes with charisma. Showcasing a vocal maturity way beyond her years, Boldrini's lyricism explores the human mind, often subconsciously writing songs from the perspective of others. Hailing from the small Italian village of Fabriano, Boldrini's lofty musical ambitions left her feeling like a big fish in a small pond. She spent time singing in her local choir during childhood, and while her musically inclined family ignited her passion, Boldrini decided to move to London and study at the British and Irish Modern Music Institute in pursuit of her musical dreams.

Songwriter
Singer
Corite is a fan funded marketing platform where artists and fans come together for a common goal. Find a campaign you like, make a contribution and get paid for one year when it's streamed, based on the size of your share. Backing a campaign means supporting dreams, independent artists and contributing to a more transparent and sustainable music industry. And remember music is a work of art, this isn't Wall Street.