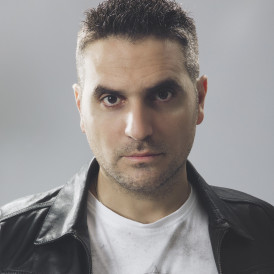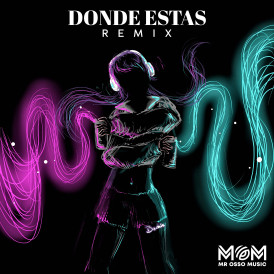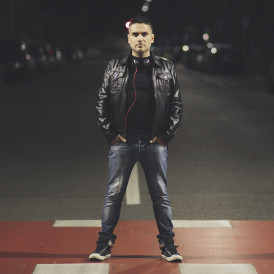 'Donde Esta - Remix' is a remixed version of one of the most successful songs by Alessandro Calosso and Urban Clan in Cuba and Italy in 2017. This version was produced in 2018 and was on digital platforms for approximately 1 month since it was Withdrawal from the platforms due to the decisions of the artists involved.
The song is its original version is a romantic and relaxed song while this remix has an electronic dance atmosphere in the style of the most important electronic music festivals in the world.
The campaign will help promote the theme around the world with different advertisements.

Money will be spent on:
Production
Design
Ads
PR
About the music
'Donde Esta - Remix' is a song produced in Cuba by Alessandro Calosso and Master Music. The song is an electronic remix of one of the hits of Urban Clan, a group created and directed by Calosso in 2017. The song was created in 2018 and in that same year it was released and withdrawn from stores by the artists' decision. The song will return to the stores with its original data despite the fact that it had several arrangements thanks to the new technologies in the current market.

About Alessandro Calosso
Alessandro Calosso is an Italian singer, musician and producer with more than 15 years of experience. His beginnings were in rock, several years later and after his multiple visits to Cuba he began to venture into Latin music, achieving in 2016 to be the image and voice of Hollandia beer in almost all of Latin America. He was also the founder of the Urban Clan project, a group formed between him and several Cubans and which released an album in 2018, achieving being in the top ten radio in several Italian cities with his success Donde Esta. He currently works as a producer and singer in his new projects with Cuban artists of different Latin genres.

Songwriter
Musician
Singer
Producer
Corite is a fan funded marketing platform where artists and fans come together for a common goal. Find a fan campaign you like, make a contribution and get paid for one year when it's streamed, based on the size of your share. Backing a fan campaign means supporting dreams, independent artists and contributing to a more transparent and sustainable music industry. And remember music is a work of art, this isn't Wall Street.