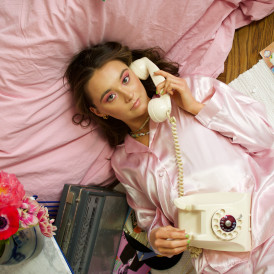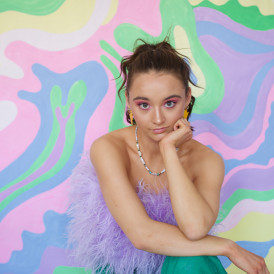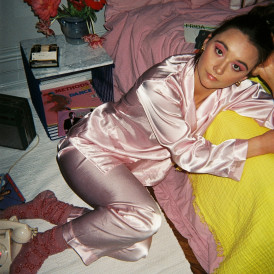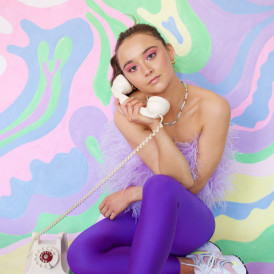 Hi friends!

Hope you're living your best life out there on the internet. I'm amanda jerlov and I sing and I write. Usually about things that are incredibly undramatic, but somehow I always tend to make them the opposite. And this song is sadly not an exception. On the 22nd of October I'm releasing my third single "Thinking Bout you", and I'm both super excited and super nervous for it at the same time.

But this time I'm doing it together with you, which is FUN! I hope that with your help we'll be able to make this lovely little song somebody's go-to karaoke track.

Money will be spent on:
Ads
PR
About the music
I love old bops. You know, Diana Ross, George Micheal and Stevie Wonder kind of bops. And "Thinking bout you" really is inspired by the bops of the 80's. The song's about how my lack of patience, sometimes lead to me making decisions a bit too fast for my own good. And in this case it's about a relationship where you in hindsight are wondering if it really was the right decision to end it. You can call it a happy-sad little love story.

I wrote the song together with the amazing songwriter Kajsa Klemets almost two years ago. It was actually the first song we wrote together. But we needed a little help with the production. So thankfully I started the songwriting school Musikmakarna a year later and met Daniel Wilhelmson, Stevan Blagoiev and Kirubel Swedin who then produced the track. We had such a fun time working on this song and it's crazy to think that a song me and Kajsa wrote on a piano in her bedroom two years ago, you guys can now invest in.

About amanda jerlov
So my name is amanda jerlov, I'm a 22 year old artist and songwriter from Sweden. And I'm probably the most un-mysterious person on this planet.

I love to write, specially about my small problems that I a bit too often, and a bit too willingly, make a bit too big. I wouldn't call myself dramatic but I would also not hate it if my life just was an 80's romcom playing on repeat.

Being on stage is what I love the most in the whole world. Therefore I want my songs to sound live. I'm very inspired by acts like the 1975, Diana Ross and Bruno Mars, they sound exactly the same live as they do on their records, which is just what I want for my music as well.

I've released two singles this summer, which was FUN! I'll do the humble brag version here and paste some cool quotes some fun magazines wrote about me and my songs down below. Thank you for reading this through and have a great day now <3<3<3

"Equipped with a beautiful and distinct pop voice, a phenomenal phrasing and a take no crap tone"- Sydsvenskan

"As innovative as 80-s influenced and lyrics as personal as universal"-Aftonbladet

"Jerlov has an amazing voice, reminiscent of Zara Larsson's" - GP

"One of the most promising up and coming artists today"- le future wave

Songwriter
Singer
Corite is a fan funded marketing platform where artists and fans come together for a common goal. Find a campaign you like, make a contribution and get paid for one year when it's streamed, based on the size of your share. Backing a campaign means supporting dreams, independent artists and contributing to a more transparent and sustainable music industry. And remember music is a work of art, this isn't Wall Street.