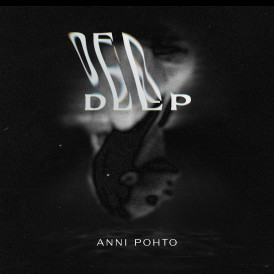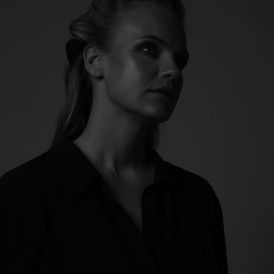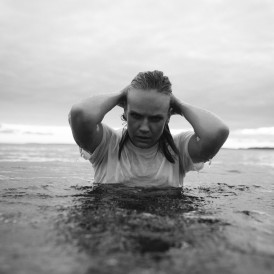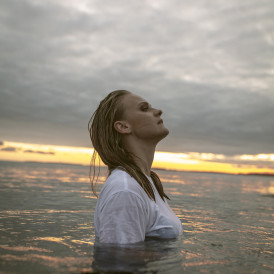 Hi there!

I'm inviting you to be part of my album via funding the songs one by one as they are released. I am using the money to promote the songs on digital channels.

Many of you reading this have played an important role in my journey in music. First of all, I want to thank you as I would not be here without you. And if you're new to my music, happy to have you here as well!

By funding this first song DEEP via Corite you will become a co-owner of the song for a year: as the song is reaching its streaming goal, you will get a return on your investment.

I believe this is a beautiful way of enforcing the bond between an artist and her audience. Creating something lasting is a joint venture. I'm excited to have you on board with me!

Money will be spent on:
Ads
About the music
DEEP is the first song on my upcoming album The Rising.

It tells a story about facing our inner darkness, and why that is crucial in order to find joy. Finland has been ranked the happiest country in the world three times in a row. But against expectations it's not because Finns are overtly positive, but quite the opposite. We are not afraid of the depths of humanity.

The song was made this way by playing the original piano melody from a different key on a slower tempo with other instruments including my voice. The original recording was then sampled and chopped to bring the song a more contemporary vibe while retaining its acoustic and soft core.

The album is based on a concept of emotional vibrations: each song represents one frequency. The songs are not just to feel the emotions, they're also to heal them. DEEP is about the lowest vibration, shame, and its antidote, safety and acceptance. It's an invitation to dive deep into your own darkness and become friends with it.

About Anni Pohto
"My voice, my piano, my beats." The foundation of Anni Pohto's music is built on layers of old school songwriting, 90s hip hop, and a dash of 21st-century pop music. Being titled as "the female Jack Garratt" and "the Nordic Alicia Keys", her impeccable musical talent and breeze of good vibes make her a true Northern Star.

Anni Pohto's fresh combination of the Nordic esthetics and love for the East Coast is rooted in her childhood in Finland and her life in New York and Boston. While working as a songwriter for other artists and struggling in the maze of the local music industry, Anni found herself both as a Berklee College of Music scholar and Master of Global Political Science to-be. Those experiences made it impossible for her to fit in the mold anymore.

Her EP 'Redemption Street' sprang Anni into the national spotlight with 'Stains' being chosen as the song of the week at YleX radio. This, together with her prior collaboration with the acclaimed Finnish rapper, Pyhimys, co-writing and co-producing his album Medium, cast the foundation of Anni's career.

Now, Anni's highly anticipated album will be released throughout the winter and spring of 2020–2021. Written during the last three years in several places in Finland, Central Europe, Africa, and the US, it truly proves the meaning of music as a global language. Just as her name Anni (pronounced like "sunny" without the S), and Pohto being her ancestral last name – her album is a wakeup call for people to realize their own powers. The album dives deep into our roots and ancient mythologies while resonating with everything that's going on in the world right now. According to her, there is always a new dawn. And that's exactly what Anni Pohto's music is about: healing, grit, and empowerment.

Songwriter
Musician
Singer
Dancer
Producer
Corite is a fan funded marketing platform where artists and fans come together for a common goal. Find a campaign you like, make a contribution and get paid for one year when it's streamed, based on the size of your share. Backing a campaign means supporting dreams, independent artists and contributing to a more transparent and sustainable music industry. And remember music is a work of art, this isn't Wall Street.