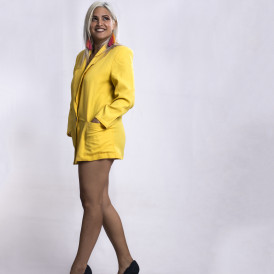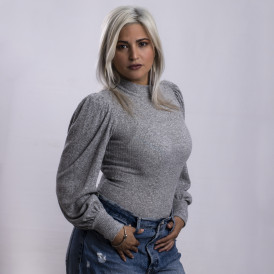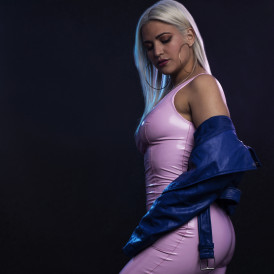 Hello dear Corite community. I'm back here after all of you made my first campaign such a success. Something that I thank you from the bottom of my heart. The objective of this new campaign is to carry out different types of promotions and marketing campaigns to get both the video and the song to the greatest number of people in this world. Since I am convinced that if you like "Vuelve" you will love this one since "In My Heart" is a song with which many people can feel identified.

Money will be spent on:
Production
Photo
Video
Design
Ads
About the music
"In My Heart" is a song that tells a true story of how a couple has to end their relationship after the other's betrayal. But then this second one realizes what he lost and tries to be forgiven in all possible ways without being able to achieve it. Since the affected party does not accept the apology. It is an R&B song made with a lot of feeling since it reflects in it a story lived by many people, including the artist.

About Anny
Sarah Annalie Nuñez artistically known as "Anny" is a Cuban artist who in her childhood was a member of the Vocecitas de Cristal choir in her hometown of Pinar del Río. Years later she was part of the group Compas de Espera. Due to things in life, she decides to move away from music and begins a career as a dancer, participating in the show of very important projects such as PMM and Havaneando. She was also part of the dance groups of great artists of the Cuban urban genre, such as Sr. Dayana, El Taiger, El Chacal, El Micha, Yomil and El Dany among others. This gave her the opportunity to rediscover herself as a singer and at the end of 2019 she decides to resume her singing as part of several urban music groups on the island. But with the arrival of covid and the worldwide break in shows, she focused on writing songs to launch her own independent project, thus "Anny" was born. In 2021 she participated in collaborations with Lavastida MC and Gabriele Scalini, but it was not until mid-2022 that she decided to release her first single entitled "Vuelve" which tells a true story lived by the artist.

Songwriter
Singer
Dancer
Corite is a fan funded marketing platform where artists and fans come together for a common goal. Find a fan campaign you like, make a contribution and get paid for one year when it's streamed, based on the size of your share. Backing a fan campaign means supporting dreams, independent artists and contributing to a more transparent and sustainable music industry. And remember music is a work of art, this isn't Wall Street.