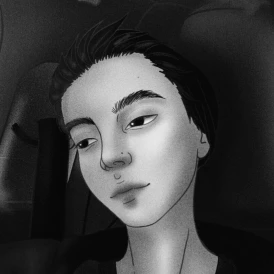 I have a lot of ideas for songwriting. I am very good at playing the guitar, which easily allows me to create beautiful melodies. I write beats for my songs myself, but I need money for mixing and mastering my songs, as well as for advertising and videos. I love writing in the dark r&b/soul genre.

Money will be spent on:
Production
Video
Ads
About the music
I originally had the idea to write songs about the 7 deadly sins. This song refers to one of the 7 deadly sins. Here is my idea. The songs themselves will have a dark atmosphere.

About Aorisartless
I am 23. I have been involved in music since childhood. I can play the guitar and have been singing for 5 years. I think that if you make music, then you must definitely come up with something of your own, and not do it because of money.

Songwriter
Singer
Corite is a fan funded marketing platform where artists and fans come together for a common goal. Find a fan campaign you like, make a contribution and get paid for one year when it's streamed, based on the size of your share. Backing a fan campaign means supporting dreams, independent artists and contributing to a more transparent and sustainable music industry. And remember music is a work of art, this isn't Wall Street.