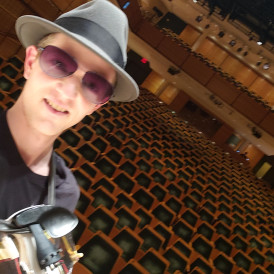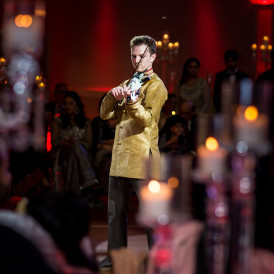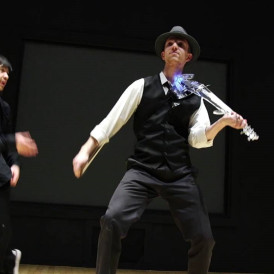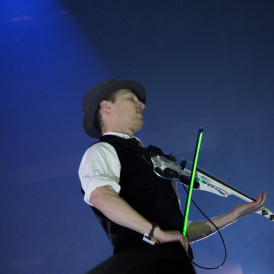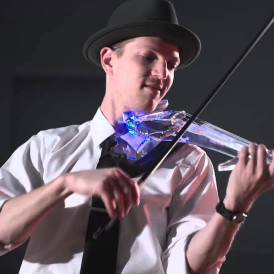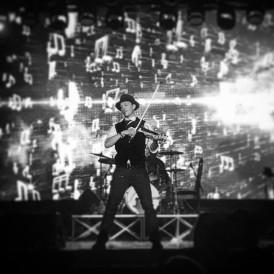 This fundraising campaign will give Asher's listeners an opportunity to be a part of his artistic journey in a fun and new way! With royalty investment, listeners become one of the owners of his song "A Brighter Day Ahead" and earn money by streams together with Asher Laub. The money raised will be spent on PR and advertising of the song which will dramatically increase the streaming views for the long run.

You can watch the music video here:
https://youtu.be/GDFCdpf3mF0

Money will be spent on:
Ads
PR
About the music
A Brighter Day Ahead brings the listener into a narrative that evokes feelings of sorrow and regret, subsequently lifting the melody into one of imagination and hope. This is a song that is all about self-empowerment. This song tells the story of a person overcoming physical limitations with extreme determination. A struggle within ensues as both physical, and cognitive muscles are flexed and stretched leading to growth. The song ends where this person finishes triumphantly. When nobody else has the answers for us, we can find strength from within, and that's the ultimate message Asher hopes to convey to his listeners navigating their own personal struggles.

About Asher Laub
Asher's notable musical career began with classical violin training at the tender age of 2—leading to his first formal concert with the Buffalo Philharmonic at 13.

Since then, Asher's ability improvise across multiple genres has inspired an innovative career as a cutting-edge electric violinist. Asher's engaging solo
performances have made him a co-headliner at iconic venues such as Madison Square Garden, Hammerstein Hall, Lincoln Center, and Carnegie Hall. His diverse multicultural repertoire has garnered acclaim across four continents. Asher's high-energy concerts have been aired nationwide on PBS and made headlines on major media outlets such as CNN, WABC, NBC, and the New York Post.

In 2014, Asher lived a musician's nightmare when he confronted health challenges that impacted his mobility. Refusing to accept defeat, he rebuilt his musical skills to a new level. This harrowing experience inspired him to reinvent himself as a dancing violinist. In only a few months, Asher learned to merge hip hop, pop, EDM, rock, and other genres with breakdancing and acrobatic choreography. His live performances now reflect his unstoppable spirit and joy!

With a growing fan base, Asher is working to influence societal norms and conventional thinking about musical performance, helping to break down social and physical barriers. His latest single, Neon Dreams, released by Kobalt Music Group has been described as a "high-octane hit" and can be accessed on iTunes and all other major platforms. Asher is currently in the studio working on releasing his next original album.

Follow
Asher: www.asherlaub.com, https://youtube.com/user/adlbrk, https://spoti.fi/2RRS3A9, https://www.instagram.com/asherlaub, https://www.facebook.com/asherlaubmusic

Songwriter
Musician
Dancer
Producer
Corite is a fan funded marketing platform where artists and fans come together for a common goal. Find a campaign you like, make a contribution and get paid for one year when it's streamed, based on the size of your share. Backing a campaign means supporting dreams, independent artists and contributing to a more transparent and sustainable music industry. And remember music is a work of art, this isn't Wall Street.