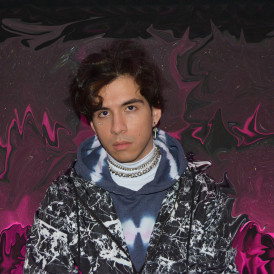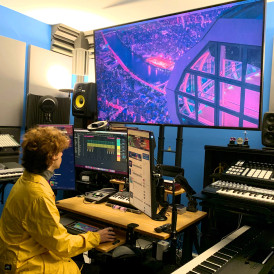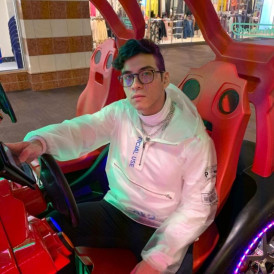 Hola! Hello! I would like to invite you to join my journey and share the success of my upcoming release "Ansiedad". I am devoting myself full-time to kickstart my music career and your support will help me push my art forward as an independent musician. The funds will be mainly used for online marketing campaigns and press coverage to help push the release to a wider audience. I'll also use part of the funds to cover any additional production or engineering services that may be needed before the release.

Money will be spent on:
Production
Ads
PR
About the music
There is a very real mental health stigma in Latino culture which I have directly experienced growing up. I'm an emotional soul and music has helped me cope with anxiety, depression, and hard times in my life. The stigma and negative perceptions of mental health illness keeps many Latinos from seeking help. I honestly wish more artists would be open about this in Latin Pop music.

This song is about my "Ansiedad" (anxiety in Spanish) and how I deal with it at times. I have a super varied taste in music and this shows in my productions and compositions. This track is a mix of indie rock, hip hop, and electronic music.

About Auggie Velarde
Auggie Velarde is a Peruvian artist and musician with a passion for technology. Auggie grew up fascinated by computers and the sounds they could make. At a young age and with the power of the internet, he taught himself how to code and produce music.

Blurring the lines between genres and what it means to be an artist, Auggie incorporates technology, experimentation, futuristic aesthetics, and highly addictive melodies into his mysterious projects.

By design, he manages a family of aliases and online identities (Auggie Velarde being his most public avatar). This is a portrait of the digital age we live in, a world of digital anonymity and a network of entities that can be controlled by one human.

With press support and coverage from sites such as Hype Machine, Acid Stag, CBS, NBC, Rapzilla, QQ Tencent News, NetEase News, HBT Magazine; along with support from artists like Nessly, Lido, RAC, Yung Skrrt, Hella Sketchy, blackwinterwells, lil soda boi; and awards from Louder.me Summer League Tournament, Quadio Collab Challenge, MySongWins Punk Tournament, and Château Éphémère's Electronic Music Residency Program; Auggie has been able to establish himself as a promising rising artist.

Auggie is bilingual, fluent in English and Spanish, and creates music, poetry, and digital art in both languages.

Songwriter
Musician
Singer
Producer
Corite is a fan funded marketing platform where artists and fans come together for a common goal. Find a campaign you like, make a contribution and get paid for one year when it's streamed, based on the size of your share. Backing a campaign means supporting dreams, independent artists and contributing to a more transparent and sustainable music industry. And remember music is a work of art, this isn't Wall Street.