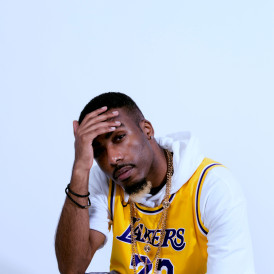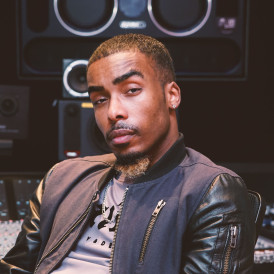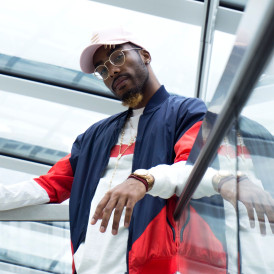 I've always wondered about finding ways to generate funding to remain independent and give my fans the content they want. Partnering up with corite has given me the ability to do so. Now my listeners/supporters/fans can invest and generate a profit from listening to and supporting my music.

Money will be spent on:
Ads
PR
About the music
August Twelfth is always one to push boundaries in his music and does just that by using his ability to bring two genres together (Trap and R&B) to create "Don't Know". This track contains many hip-hop elements like the punchy drums and heavy 808 bass while using a sweet tonality in his voice for the vocals. The song is focused around exposing the negative influences that he's encountered in his life either from his past or present, but if you aren't in his inner circle he "don't know" who you are.

About August Twelfth
Contemporary R&B singer, songwriter and producer, August Twelfth, is the definition of a triple threat. Born August 12th 1994 in south London, August spent his younger years learning multiple instruments while discovering his passion and love for music.
Under a previous alias, August was first releasing music as a rapper whilst producing records for himself and other artists. Encouraged to trade rapping for singing, August first began releasing brand new material as a singer in 2014.

His musical style is influenced from various genre's of music but he often draws inspiration from artists like Eric Bellinger, Chris Brown, Usher & Rico Love.

In addition to writing and recording his own material, he's also been writing and producing songs for multiple artists such as K. Michelle, Trevor Jackson, Paigey Cakey, Dainá, Latoya Luckett, Akon & many more.
In 2017 he released his first EP "Blaque L'Amour" and in 2020 his first album "The Collection, Vol. 1" both projects showing his versatility and growth as an R&B artist making waves in his industry.

Whether it is behind the scenes or behind the microphone, August Twelfth delivers quality music every time.

Songwriter
Musician
Singer
Producer
Corite is a fan funded marketing platform where artists and fans come together for a common goal. Find a campaign you like, make a contribution and get paid for one year when it's streamed, based on the size of your share. Backing a campaign means supporting dreams, independent artists and contributing to a more transparent and sustainable music industry. And remember music is a work of art, this isn't Wall Street.