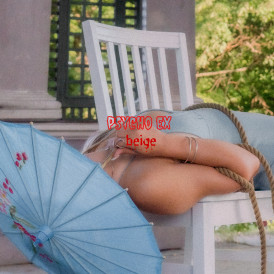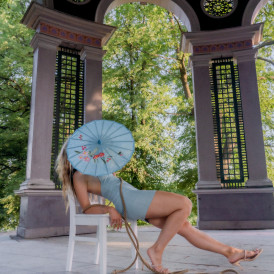 Hej på er!

Jag vill bjuda in er att ta del av mitt nästa släpp "psycho ex" som jag skulle beskriva som världens gulligaste skräckfilm i låtformat. <3 Den släpps 29/10, lagom till halloween! Och självklart behövde låten en egen liten skräckfilm (musikvideo) så jag hoppas jag kan väcka lite tankar, känslor och skrämma er lite extra med den...

Kampanjintäkterna kommer gå till PR och marknadsföring.

Hoppas ni vill vara med mig på resan!

Kramar,
beige

Hi there!

You're invited to my next release "psycho ex". I would describe the song as the world's cutest horror film. <3 It will be released 10/29, just in time for Halloween! And of course the song needed its own little horror movie (music video). I hope I can evoke some thoughts, feelings and scare you a bit extra this year...

The campaign revenues will go PR and marketing.

Hope you want to join me on this journey!

Hugs and kisses,
beige

Money will be spent on:
Ads
PR
About the music
"psycho ex" slår upp portarna till en värld fylld av lekfulla melodier och en drömmig atmosfär.
Svartsjuka, rädsla och misstankar slås in i ett paket av ett gulligt och glittrande sound.

Låten är skriven av mig, som står bakom beige, och Majken Levahn. Mac Felländer har producerat låten och Majken Levahn co-producerat. Jolina Näs har tagit bilder, gjort omslag och filmat musikvideon.

"Psycho ex" opens the gates to a world filled with playful melodies and a dreamy atmosphere.
Jealousy, fear and suspicion are wrapped up in a package of a cute and glittering sound.

The song is written by me, who is behind beige, and Majken Levahn. Mac Felländer has produced the song and Majken Levahn co-produced. Jolina Näs has taken pictures, made the cover and filmed the music video.

About beige
Beige driver med ego, känslor och behov hos en helt vanlig tjej. Med självdistans och humor blandat med sårbarhet skriver hon färgstarka texter om vardagliga problem och blossande känslor. Soundet rör sig i en värld av rnb, pop och neosoul. Låtskrivaren och personen bakom beige vill låta musiken stå i rampljuset i form av sin persona medan hon själv står i kulisserna. För att ifrågasätta en kultur som sätter egot över musiken har beige därför valt att dölja sitt ansikte.

Beige deals with the ego, emotions and needs of an ordinary girl. With self-distance and humor mixed with vulnerability, she writes colorful texts about everyday problems and strong emotions.

The songwriter and the person behind beige want to leave the music in the spotlight while she herself is behind the scenes. To question a culture that puts the ego over music, beige has therefore chosen to hide her face.

Songwriter
Singer
Corite is a fan funded marketing platform where artists and fans come together for a common goal. Find a campaign you like, make a contribution and get paid for one year when it's streamed, based on the size of your share. Backing a campaign means supporting dreams, independent artists and contributing to a more transparent and sustainable music industry. And remember music is a work of art, this isn't Wall Street.