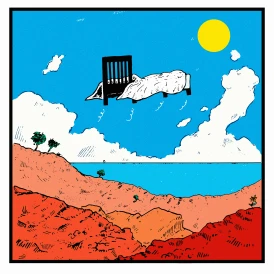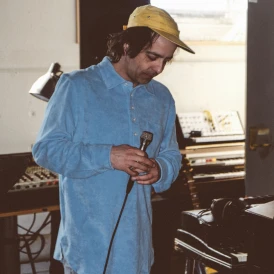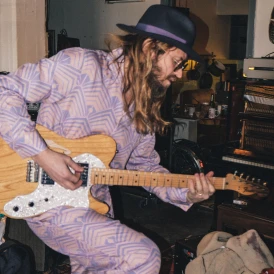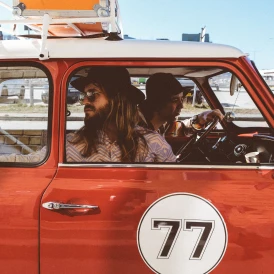 BF/C are back to rock the foundation. Starting of 2023 with releasing the first track: Vision of Love.

Now, here's what's happening. We've got a bunch of new songs and we're gonna put them out, one by one during 2023, so you get one, like every 6th week or so.

We feel your support, and we enjoy seeing you along the ride.
"ciao"

Love
BF/C

Money will be spent on:
Ads
Plastic surgery
About the music
Only when we're looking for love we find our most peculiar features.
Does that frighten you?
Does that turn you on?

This is one of those tracks we've written lately.
More coming in 2023.

About BF/C
BF/C are a rare specimen.
Barish Firatli and Californiaman make soulful music dipped in dim disco and obscurity.

You might have heard of BF/C tuning into the more delicate frequencies of new, chic music. A sound evoking visions, stories, and emotion. From many places of this world and back to as many. BF/C exceeds global boundaries turning to myths and legends. Perhaps your mother knows why you love this music so much?!

Back in 2009, Californiaman went to San Francisco to hang out with a girl for a month, knowing Barish Firatli also was living there, he wrote him a letter telling of his forthcoming endeavor. It said:
"Let's play music"

Then, in 2015, Barish Firatli stepped through the doors of a legendary Gothenburg bar, tipped his hat back, and was immediately served a tall, cool beverage.
The gentleman attending the bar let the word be known: "I've arrived".

So, 2018. That's when hip and tiny record label FoLK heard the first draft of the song Temple and from there it went on. Writing music for theatre. Scoring the music for Gothenburg International Film Festival. Played in Hope, BC and Swedish Council, Istanbul. Gathered a following on the west coast, the best coast, of Sweden.

The many sliding doors in the world of BF/C connects to fellow artist from a broad spectra of disciplines. Authors, painters, directors, choreographers and every kind of bohemian tend to gravitate to the duo.
Musically BF/C was once described:
"Let's say Grace Jones is fucking Pink Floyd and cheating with Fleetwood Mac during a Film noir movie"

Cult leaders
Corite is a fan funded marketing platform where artists and fans come together for a common goal. Find a fan campaign you like, make a contribution and get paid for one year when it's streamed, based on the size of your share. Backing a fan campaign means supporting dreams, independent artists and contributing to a more transparent and sustainable music industry. And remember music is a work of art, this isn't Wall Street.