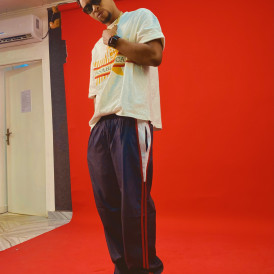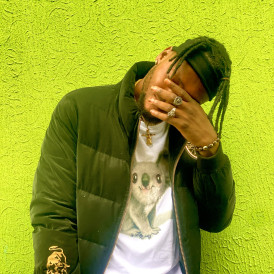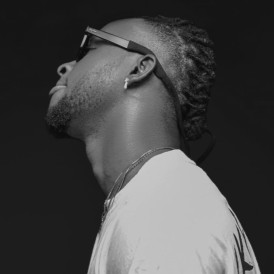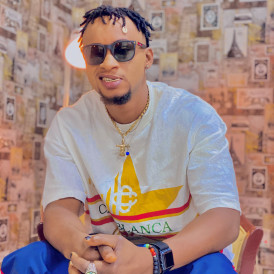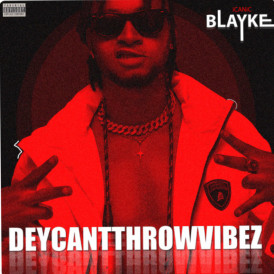 My name is Blayke and I am an independent musician seeking support to take my music to the mainstream. I have been creating and performing music for several years now, However, I believe that my music has the potential to reach a much wider audience, and I am seeking the help of potential investors and backers to make that happen.

As an independent artist, I have had to navigate the music industry on my own, and while I am proud of the success I have achieved thus far, I know that I cannot reach my full potential without the support of others. That is why I am reaching out to you today.

Blayke

Money will be spent on:
Production
Photo
Video
Design
Ads
About the music
This song centers on the Expression of love.
"4reva" is a love song that tells the story of a man who is deeply in love with his girl. He sings about how he wants to spend the rest of his life with her, and how he will do everything in his power to make her happy. The song is filled with tender lyrics and a heartfelt melody, and it is clear that the narrator is willing to do whatever it takes to make his relationship work. The chorus repeats the phrase "forever is the deal, my girl," emphasizing the narrator's commitment to his love. Overall, "Forever is the Deal" is a sweet and romantic song that is sure to tug at the heartstrings of anyone who has ever been in love.

About Blayke
Blayke is an Afrobeat artist hailing from the Western Province of Africa. He has dedicated his career to promoting and supporting the Afrobeat culture, and his music reflects this passion. With a unique blend of traditional Afrobeat rhythms and modern production techniques, Blayke has created a sound that is both fresh and timeless.

Born and raised in a small village in the Western Province, Blayke grew up surrounded by music. From an early age, he was immersed in the rich cultural traditions of his people, and he quickly developed a love for Afrobeat music. As he grew older, Blayke began to explore the music of other cultures, and he became fascinated by the way that different genres could be fused together to create something new and exciting.

In recent years, Blayke has become one of the most promising young artists on the Afrobeat scene. He has released several critically acclaimed albums, and his music has been featured in clubs and festivals across the world. With a powerful stage presence and a deep connection to his roots, Blayke is an artist to watch out for. He is dedicated to using his platform to promote the Afrobeat culture and to inspire others to embrace their own cultural heritage.

Songwriter
Musician
Singer
Producer
Corite is a fan funded marketing platform where artists and fans come together for a common goal. Find a fan campaign you like, make a contribution and get paid for one year when it's streamed, based on the size of your share. Backing a fan campaign means supporting dreams, independent artists and contributing to a more transparent and sustainable music industry. And remember music is a work of art, this isn't Wall Street.