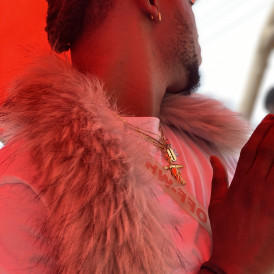 I'm an independent Artist from the Western Province of Africa who wants to break into the international Music space by pushing and supporting the African Music Culture.

Money will be spent on:
Photo
Video
Ads
About the music
The song centers on a man wooing his crush and making her understand how he feels about Love.
Stating words like "if you give me love I give you back"

About BLAYKE
I'm Blayke, an Independent Artist pushing and supporting the African Music Culture, Diverse with the sound.
I have over 50 records to my name and still counting.
All I need is support

Songwriter
Musician
Singer
Corite is a fan funded marketing platform where artists and fans come together for a common goal. Find a fan campaign you like, make a contribution and get paid for one year when it's streamed, based on the size of your share. Backing a fan campaign means supporting dreams, independent artists and contributing to a more transparent and sustainable music industry. And remember music is a work of art, this isn't Wall Street.