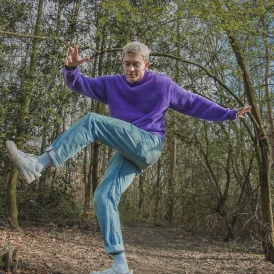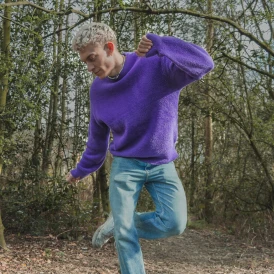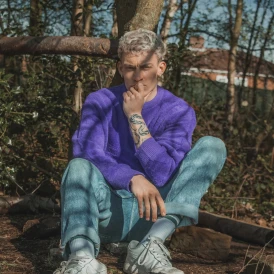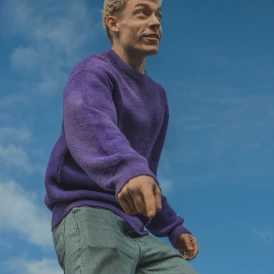 By getting a share in this fan campaign you will get a share of 6 different versions of 'DNA'!

Money will be spent on:
Production
Video
Ads
PR
About the music
In his latest single "DNA", singer-songwriter Brad Ryan explores the impact of his ADHD on his life and the internal struggles that come with it. Through introspective lyrics and a hypnotic beat, Brad lays bare his hopes for the future while grappling with the challenges of the present. With its raw emotion and honest portrayal of the human experience, "DNA" is a powerful anthem that speaks to anyone who has ever felt misunderstood.

About Brad Ryan
Brad Ryan is a rising star in the world of music, known for his unique blend of pop and hip-hop, which he calls Hip-Pop. At just 25 years old, Brad has already established himself as a talented singer-songwriter, producer, and performer.

Based in Sheffield, England, Brad writes, performs, and produces all of his own music, giving him complete creative control over his sound and vision. With a natural talent for songwriting and a passion for music, Brad crafts infectious beats and catchy hooks that are both personal and relatable.

From tales of heartbreak and triumph to stories of resilience and hope, Brad's music reflects his life experiences and resonates with fans around the world. His authentic voice and unique sound have earned him a dedicated following and critical acclaim, with several singles and an EP already under his belt.

Despite his young age, Brad has performed at various venues and festivals throughout the UK, captivating audiences with his dynamic stage presence and soulful vocals. With his undeniable talent and dedication to his craft, Brad Ryan is poised to make a lasting impact on the music industry and beyond.

Whether he's writing, performing, or producing his own music, Brad's passion for music shines through in every note and lyric. With his unwavering commitment to his art and a sound that is all his own, Brad Ryan is a rising star that is sure to make a mark in the years to come.

Songwriter
Musician
Singer
Producer
Corite is a fan funded marketing platform where artists and fans come together for a common goal. Find a fan campaign you like, make a contribution and get paid for one year when it's streamed, based on the size of your share. Backing a fan campaign means supporting dreams, independent artists and contributing to a more transparent and sustainable music industry. And remember music is a work of art, this isn't Wall Street.