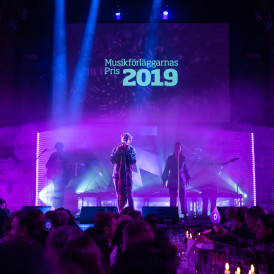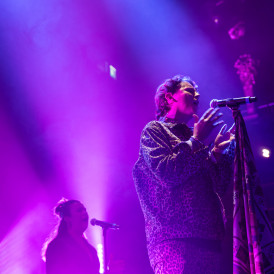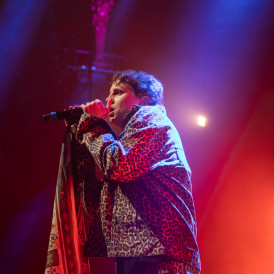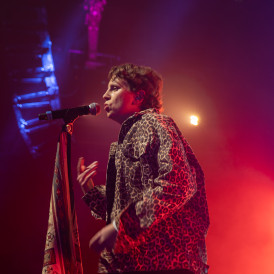 Photo Credits: Camilla Svensk

As many of you know I performed at Corite's launch party at Cirkus. As a result of that gig and the wonderful response from you guys, I was asked to close the Musikförläggarnas Pris 2019 gala with a live cover of the winning song in the category "Song of the Year".

The winning song was Ed Sheeran & Justin Bieber's hit "I Don't Care". The crowd loved it and I really like how the recorded version turned out. So I figured... why not release it?

But wait, can I really release a cover of a song like that? If I have a smooth ass plan I can! Ed and Justin is singing that they're at a party they don't wanna be at, so I figured everybody hates bad parties. I might be a good party guest but I'm not a good host.

So I teamed up with Corite & Merion Music to arrange an epic party that absolutely everyone wanna be at.

One last thing... The only way to get a ticket is to back the song!

- Buster

Money will be spent on:
PARTY
About the music
A cover of the hit song "I Don't Care" by Ed Sheeran & Justin Bieber with 60's vibes.

About Buster Moe
Buster Moe, 28 years old is a musician and singer-songwriter based in Stockholm with millions of streams on Spotify and hits like 'Shoot Me', and the famous cover of 'Insane In the Brain' which was picked up by magazines like L.A. Times and Highsnobiety.

Songwriter
Musician
Singer
Corite is a fan funded marketing platform where artists and fans come together for a common goal. Find a campaign you like, make a contribution and get paid for one year when it's streamed, based on the size of your share. Backing a campaign means supporting dreams, independent artists and contributing to a more transparent and sustainable music industry. And remember music is a work of art, this isn't Wall Street.