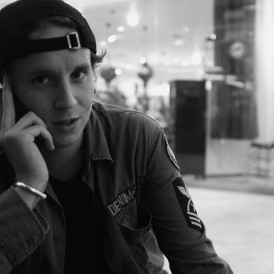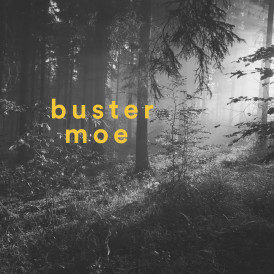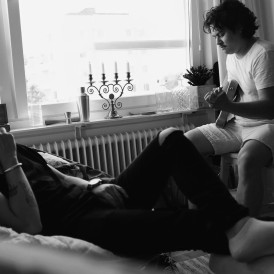 "A dream came true when I first heard the news about Corite. A brand new way to release music. There's a lot of music services these days, but when I heard of Corite it was on a new level. Corite allows me to release new songs, and make my fans part of the release. In my opinion this is just what the music industry needed."
- Buster Moe

Money will be spent on:
Next single
About the music
'The Story We Used To Tell' is a powerful song. Close your eyes, and you can imagine hearing it at any grand arena in the world.

"I've never felt that bad as I did back then, when I was heartbroken. Such a cliché but what can I say, that's how it was. During that time I did a lot of self-reflection, and the result of that took the expression of this song. I just felt like 'damn, it's so amazing to get rid of all these sad feelings and just let it go.'" Buster Moe says.

Buster (and we) are very excited about him releasing music again that is 100% him, and together with you we can and will make that happen.

About Buster Moe
Buster Moe, 28 years old is a musician and singer-songwriter based in Stockholm with millions of streams on Spotify and hits like 'Shoot Me', and the famous cover of 'Insane In the Brain' which was picked up by magazines like L.A. Times and Highsnobiety.

Buster is the kind of person you want to hang out with, just because of his playful energy and presence. Once upon a time he was a shy musician who started his career in a cover band. And since 2016 he's been releasing music, but then something got in his way a few years ago.

"I felt I lost control of my project and everything got out of my hands.", Buster explains.

Suddenly, music wasn't fun anymore and the inspiration flew out the window. One year passed without any released songs. When a meaningful relationship came to an end, all the feelings overnight got the inspiration going. Simultaneously a new friendship took shape, and they started writing music together. And so, 'The Story We Used To Tell' was born.

Songwriter
Musician
Singer
Corite is a fan funded marketing platform where artists and fans come together for a common goal. Find a campaign you like, make a contribution and get paid for one year when it's streamed, based on the size of your share. Backing a campaign means supporting dreams, independent artists and contributing to a more transparent and sustainable music industry. And remember music is a work of art, this isn't Wall Street.