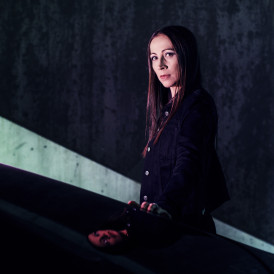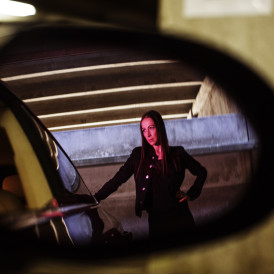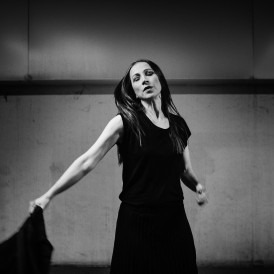 I am raising funds for my next single "Falling Down", which is the fourth and final song from the collection of "lost tapes" from my recording sessions in New York City in the early 2000s. The money raised from this campaign will be used on promotion for this release.

I would love for you to be a part of this journey by investing in the song and becoming a co-owner of it for the first year of its release. That way we can then together spread the word about this song and also pave the path for my new material coming later this year.

Money will be spent on:
Ads
About the music
I wrote this song in 2006, while living as a permanent resident at the Chelsea Hotel, where I recorded it to my portable digital 8-track studio. My music collaborator at the time, Johnny McNabb (touring guitarist with Jesse Malin and Ryan Adams, and guitarist on Ryan's album "Love Is Hell"), had a significant role in the production of this song. Johnny passed away unexpectedly six years ago and so therefore it has been important to me to finish and release my past three singles and now this one, which are all from the "lost tapes" collection recorded with him. All the takes, except the vocals, are from the original recording session with Johnny.

This is the final release of my old material before I start putting out brand new music.

About Caroline Taucher
Caroline Taucher's background in music dates back to 1998, when she was a member of the Finnish girlband Queens of Shiba, and a few years later as member of the duo Superia, signed to Stockholm Records, with the song "Permission" featuring Swedish punk legend Thåström.

Caroline has come back ten years after the release of her first full-length album (produced by Gordon Raphael) with songs that she wrote in 2006 while living in New York City in room 430 at the iconic Chelsea Hotel. The songs were originally recorded on Caroline's 8-track in her room along with her musical partner, the late Johnny McNabb, on guitar. It wasn't until 2019, a few years after Johnny's passing, that Caroline felt a strong calling to finish these songs. Live drums and keys, and vocals by Caroline, were added in the mixing session in Berlin with Victor Van Vugt (producer of Nick Cave's album "Murder Ballads, and mixer of P.J. Harvey's album "Stories From The City, Stories From The Sea"). Underneath the additional recordings, Caroline's bass and Johnny's guitars are still the original takes from The Chelsea.

Caroline Taucher is a Finnish-American artist who, in all of her musical creations, masterfully combines passionate rock tunes with the energy of punk, the improvisational spirit of folk and the irresistible hook of pop.

Songwriter
Musician
Singer
Dancer
Producer
Corite is a fan funded marketing platform where artists and fans come together for a common goal. Find a campaign you like, make a contribution and get paid for one year when it's streamed, based on the size of your share. Backing a campaign means supporting dreams, independent artists and contributing to a more transparent and sustainable music industry. And remember music is a work of art, this isn't Wall Street.