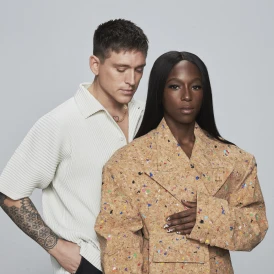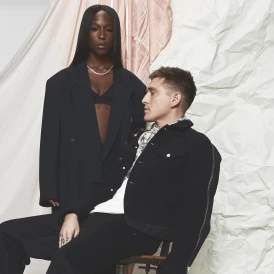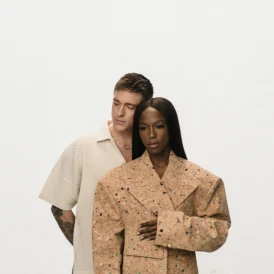 Förra gången Danny Saucedo bjöd in sina fans att backa ett låtsläpp sålde kampanjen slut på mindre än ett dygn, och har nu spelats så mycket att alla som var med snart kommer ha fått tillbaka det som de bidrog med.

Nu händer det igen när Danny tillsammans med den fantastiska Sabina Ddumba låter dig bli en del av "Fan va har vi gjort..."

Money will be spent on:
Ads
PR
About the music
"Fan va har vi gjort…" handlar om två goda vänner som alltid haft ett öga och hjärta för varandra som råkar hamna i säng. Vänskapen ställs på sin spets och rädslan för att man har sabbat vänskapen dyker upp. Eller har de öppnat dörren för en intimare relation - va dom kanske alltid på väg dit?"

Det är en berättelse som är ärlig och naken. Jag tror att många kommer känna igen sig i texten.

Den handlar inte om mig och Sabina. Jag skrev låten för 7 år sen på engelska och översatte den kort därefter. Den har alltid haft en fin plats i mitt inre rum och jag kände att det va dags att den fick komma ut. Att få ha med Sabina Ddumba på låten är en blessing och hon lyfter den verkligen till en helt ny nivå.

Lycklig att få jobba med Mattias Andreasson (Brinner i bröstet) på produktionen. Han är min musikaliska musa och förstår precis hur det låter i mitt huvud.

/ Danny Saucedo

About Danny Saucedo, Sabina Ddumba
Om Danny Saucedo och Sabina Ddumba

Danny Saucedo är en av Sveriges största och mest folkkära artister. Efter en utsåld turné som fick ställas in och ett par låtsläpp senare är han nu aktuell med låten "Fan va har vi gjort..." tillsammans med den talangfulla Sabina Ddumba. Danny Saucedo är även en av deltagarna i årets melodifestival 2021. Sabina Ddumba har över 150 miljoner strömmar på Spotify efter att hon slog igenom 2014 som årets nykomling.

The track "F**k what have we done…" is about ending up in bed with your best friend. What now? Danny Saucedo is one of Sweden's most popular artists and his last campaign on Corite was fully funded in 24 hours and has already streamed millions, paying back the backers in record time. Sabina Ddumba had her breakthrough a couple of years ago and has raked up over 150 million streams on Spotify and counting. If you want a piece of this you will need to be quick.

Songwriter
Singer
Dancer
Corite is a fan funded marketing platform where artists and fans come together for a common goal. Find a fan campaign you like, make a contribution and get paid for one year when it's streamed, based on the size of your share. Backing a fan campaign means supporting dreams, independent artists and contributing to a more transparent and sustainable music industry. And remember music is a work of art, this isn't Wall Street.