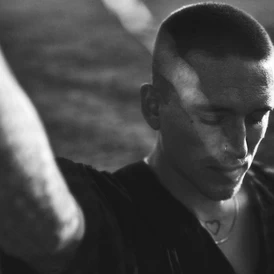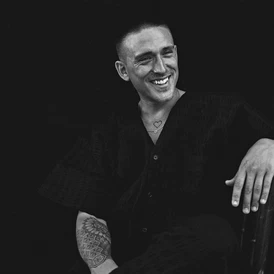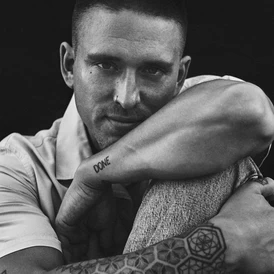 Det här är mitt första släpp på länge och jag e supertaggad på att göra det på ett nytt sätt ihop med er, mina fans. Va med och ha en del i låten när den släpps så gör vi resan ihop. Jag ska även se till att tacka dig på ett kul sätt när tillfället ges!

Money will be spent on:
Video
PR
About the music
Jag har nog alltid varit en sökande person. Intresserad av hur, och varför allt i universum och livet ter sig som det faktiskt gör. Min uppväxt i katolska kyrkan banade antagligen vägen för stora frågor och senare i livet har naturvetenskapen burit mig vidare på sina hungriga, nyfikna vingar. Oavsett vad svaret är så landar jag oundvikligt i att kärleken är det enda som för oss fram. Och att vi behöver mer av den.

Jag fattar såklart att jag är en priviligerad man som överhuvudtaget har råd och tid att engagera mig i dom här frågorna - men likt förbannat så upptar dom en större del av mina dagliga tankar. Därav "Ere bara jag".

Finns det något mer och vad fan är meningen med allt egentligen?

About Danny Saucedo
Danny Saucedo är en av Sveriges största och mest folkkära artister. Fyra år har gått sedan han släppte egen musik. Nu gör han en efterlängtad comeback med låten "Ere bara jag" efter en utsåld arenaturné som fick avbrytas i förtid på grund av pandemin.

This is the first release in a long time from Danny Saucedo, one of Sweden's most popular artists. The song is called "Is it only me" and is the result of Danny's constant thinking around the world and how it's made up. It raises the question if it's only Danny, thinking about these things or are there more people out there like him? This Corite campaign is also Danny's first steps as an independent artist and he's "super excited to do this in a new way, together with all of you, my fans".

Musician
Singer
Dancer
Corite is a fan funded marketing platform where artists and fans come together for a common goal. Find a fan campaign you like, make a contribution and get paid for one year when it's streamed, based on the size of your share. Backing a fan campaign means supporting dreams, independent artists and contributing to a more transparent and sustainable music industry. And remember music is a work of art, this isn't Wall Street.