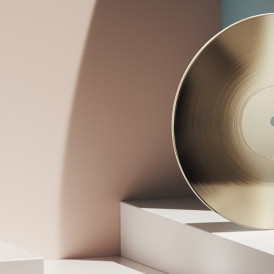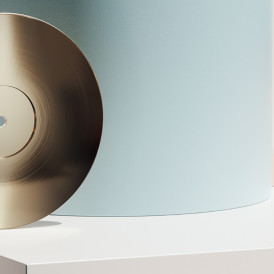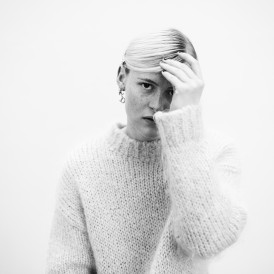 Without a single song released, Ellen Krauss 19 years old (who started playing the guitar already as a four year old), was praised for her voice and songwriting talent when she won the Denniz Pop Awards last year. With her self-taught songwriting, she now debuted with a norm-challenging message in her song "The One I Love". Her sound has an acoustic pop sound as a common denominator. "The upcoming album will contain songs that represent a complete record of emotions. Good and bad days", Ellen Krauss says.

By backing this campaign you'll get a share of the song's revenue for one year when it's streamed on Spotify and other music services. All campaign contributions will go to the Denniz Pop Foundation. This way everyone wins.

Starting in 2019, some of the most talented artists have teamed up with Denniz Pop Awards to reimagine and perform hits part of the Denniz Pop legacy. The songs are some of the most popular in history, and one of them is released together with Corite.

Money will be spent on:
Denniz Pop Found.
About the music
It's My Life was released in April 1992 by Dr. Alban. It was written by Denniz Pop and Dr. Alban.

About Denniz Pop Awards
Denniz Pop Awards is a collection of music prizes awarded annually to the new talents, unsung heroes, and big successes of the industry who are making an outstanding contribution to Sweden's international pop music heritage and helping continue the legacy Denniz Pop once started.

Founded in 2013, The Denniz Pop Awards was initiated by former Cheiron members, coworkers, friends, and family with the goal of helping new songwriters, producers, and artists continue the legacy Denniz Pop once started.

The awards are handed out in Stockholm every year, uplifting new talent and recognizing the year's greatest successes. Finalists are selected by a jury packed with a roundtable of industry giants who, together, have helped shape Sweden's phenomenal track record as one of the greatest exporters of pop music the world has ever seen.

The impact of a win is especially life-changing for the rookie songwriters, producers, and artists who not only receive a cash prize, but a springboard to the rest of the world and backed by endorsements from some of the best in the industry. It's no coincidence that some of the most celebrated names we see on the world's stage today were once recipients of a Denniz Pop Award.

Songwriter
Musician
Singer
Corite is a fan funded marketing platform where artists and fans come together for a common goal. Find a campaign you like, make a contribution and get paid for one year when it's streamed, based on the size of your share. Backing a campaign means supporting dreams, independent artists and contributing to a more transparent and sustainable music industry. And remember music is a work of art, this isn't Wall Street.