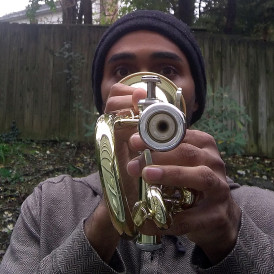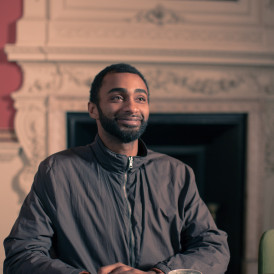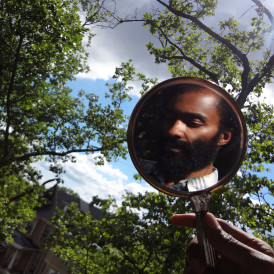 Please join me in presenting "Heart Smile,"
the feature track from my upcoming album, "Just What."

Money will be spent on:
Design
Ads
Musicians' Bonus Pay
About the music
"Heart Smile" began with me singing the opening lines in the shower. After living with those few lines for a few months, I was able to come up with the rest of the song in about 5 minutes, thinking of a particular person when writing.

Charming lyrics and a lush horn arrangement make this song one of the highlights of my new release entitled, "Just What." Currently, this new release is only available in Japan. So, this campaign will allow the rest of the world some access to one of the featured songs on the album.

A frequent collaborator, Jelani Brooks contributed a beautiful Saxophone/Flute arrangement.

Another frequent collaborator, Jada Grant, contributed supporting vocals for the lead.

The chorus is sung by eclectic producer, RonH.

About Diggs Duke
I've always had a natural vocal ability and an interest in musical instruments. With assistance from family and an incomplete music degree, I was able to teach myself the foundations of composition and songwriting. My music spans many styles, borrowing largely from the disciplines of Ragtime and Western Classical music, to create a modern and distinct sound.
With the digital release of "Gravity" in late 2011, I began a campaign of DIY production and promotion that led to my first live presentations of this music, at the MC Theatre in Amsterdam and DROM in New York City. The EP was reissued in 2016 and subsequently released on CD in Japan by Ultra-Vybe Recordings. The internationally-acclaimed "Offering For Anxious" was my widest reaching album, as it was released by Brownswood Recordings, the imprint of radio host and music presenter, Gilles Peterson. Although this album is responsible for the popularization of several new methods in the realm of songwriting and production, I do not consider it my best work. I suppose I would reserve that honor for my recent release, "Just What."
In 2018, Spotify graciously dedicated a "This Is Diggs Duke" playlist to my music and Bandcamp recognized me with a Lifetime Achievement editorial. Now that I'm releasing music via Following Is Leading, albums like "Armoire" and "Scriabin" continue to engage the boundaries of acoustic and electronic music.

Songwriter
Musician
Singer
Producer
Publisher
Corite is a fan funded marketing platform where artists and fans come together for a common goal. Find a campaign you like, make a contribution and get paid for one year when it's streamed, based on the size of your share. Backing a campaign means supporting dreams, independent artists and contributing to a more transparent and sustainable music industry. And remember music is a work of art, this isn't Wall Street.