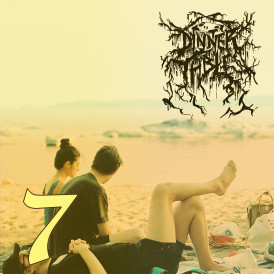 7 is our debut single. We hope this funding will help us finish our debut EP. And also content such as visuals and marketing campaigns to reach new listeners.

Money will be spent on:
Production
Video
PR
About the music
With wavy surfing guitars, electronic dance music beats and broken hearted lyrics we wanted to make a track for the cocktail-party as well as the breakup.

About Dinnertable
Formed in December 2019, Dinnertable is a Stockholm based duo that consist of long time friends and former bandmates Emil and Johan.
After many years of playing and touring with their band OH MY! they sat down at a dinner table to create something new. Inspired by alternative rock and electronic dance music they created Dinnertable.

Songwriter
Musician
Singer
Producer
Corite is a fan funded marketing platform where artists and fans come together for a common goal. Find a campaign you like, make a contribution and get paid for one year when it's streamed, based on the size of your share. Backing a campaign means supporting dreams, independent artists and contributing to a more transparent and sustainable music industry. And remember music is a work of art, this isn't Wall Street.