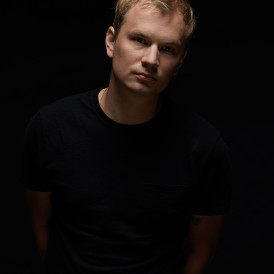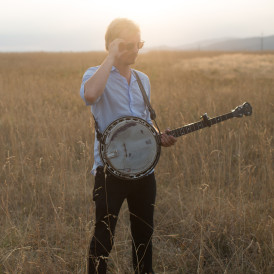 Hello! I'm raising funds to help pay for PR for the track "Always Coming Down", which will be released on the same day as my album "Real Enough For You Now", and I would love to have your support in order to achieve the goal and help mitigate some of the promotional costs.

Money will be spent on:
PR
About the music
The song "Always Coming Down" was written around the opening guitar riff. The lyrical inspiration came from the desire to learn from mistakes, studying my own personal flaws, and having hope in a brighter future.

About Ditchbird
We all know those albums: like a warm compress firmly applied to your forehead, they soothe us when our lives become untenable. Whether the weather is unbearable or our personal lives are, it's albums like Real Enough for You Now that offer the balm that 2021 is calling for. Vacillating between Scott Walker via The Ronettes on "With Anybody" or the beautiful crescendoing whisper of "Be Good to Yourself," over the course of the album's eleven tracks, one thing becomes clear: Ditchbird's debut album showcases an artist bursting at the seams with years of talent ready to emerge.

Earning its moniker from a certain type of kamikaze-like bird, Tony Petersen came up with his solo project's name after traveling cross country on his motorcycle - alone. If a solo outing across the nation with literal inches between you and death isn't enough to make you flirt with an existential crisis, Petersen also noticed that certain birds would dive out at you from the side of the road, tempting fate - both theirs and Petersen's - each time.

Songwriter
Musician
Singer
Corite is a fan funded marketing platform where artists and fans come together for a common goal. Find a campaign you like, make a contribution and get paid for one year when it's streamed, based on the size of your share. Backing a campaign means supporting dreams, independent artists and contributing to a more transparent and sustainable music industry. And remember music is a work of art, this isn't Wall Street.