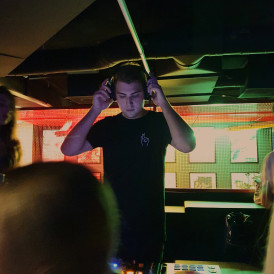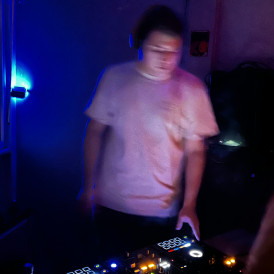 I am planning to invest in ads, promotion on spotify, apple music, social media, and invest in a variety of other promotional tools, which will depend on the song. As music is my main income a portion will also go into funding of better equipment, sounds, and other personal aids or living expenses that need to be covered if I want to pursue releasing music.

Money will be spent on:
Production
Photo
Ads
PR
Personal aids
About the music
After releasing on labels as Spinnin Records, Crash&Smile and Sony Belgium, I wanted to make a track that is fresh and has a unique vibe to it. That's how Don't Let Me Go came to life! It is perfect for clubs, festivals and radios that want fresh music and a great groove!

About DNVX
Hey! I am a 20-year-old music producer from Croatia releasing various genres and types of music. I had releases on labels such as: Spinnin' Records, Zero Cool, Revealed Recordings sublabel (Crash & Smile), Sony Belgium, One Seven Music, Future House Cloud, TurnItUp Muzik, Loud Memory and more! I had multiple releases distributed by Sony Music and had songs supported by djs like: Showtek, Fedde le grande, Dada Life, Will Sparks and more! I have over 6 million streams on spotify and over 2 million total listeners on spotify.

Musician
Producer
Audio engineer
Corite is a fan funded marketing platform where artists and fans come together for a common goal. Find a fan campaign you like, make a contribution and get paid for one year when it's streamed, based on the size of your share. Backing a fan campaign means supporting dreams, independent artists and contributing to a more transparent and sustainable music industry. And remember music is a work of art, this isn't Wall Street.