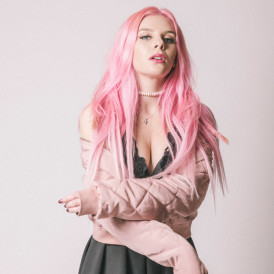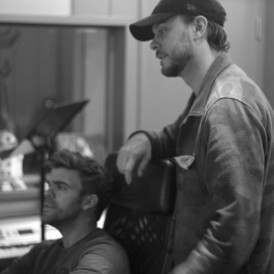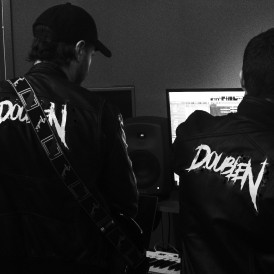 Invest in a historic hit song reproduced by the acknowledged Swedish producer duo DoubleN (Niclas Kings & Niklas Bergwall) who have had an impressive track record the last two decades working with artists like Kate Ryan, J. Lo, September, Havana Brown, Darin & many more.

Money will be spent on:
Ads
PR
About the music
The original "Music Sounds Better With You" is the only song by the French house group Stardust consisting of Thomas Bangalter from Daft Punk, Alan Braxe and vocalist Benjamin Diamond. Released in 1998 it became one of the best selling songs in the UK that year, spent two weeks at the US Billboard Dance Club Song Chart, and sold millions of copies.

John Bush from AllMusic described "Music Sounds Better with You" as "one of the most irresistible, sublime dance singles of the decade".

In this new 2020 version by DoubleN, the song has the potential to reach a new audience and dance floors across the globe.

About DoubleN
For two exciting decades Bergwall & Kings have been writing and producing music generating millions of streams and sold albums. Together they produced a series of international hits for Kate Ryan ("Ella Elle L A", "Voyage Voyage" & more). Individually they have produced hit records for artists like J. Lo, September, Big Sean, Havana Brown, Darin, Magnus Uggla & many more. Now it's time for the Stockholm-based duo to reappear as DoubleN, their electronic music project that had success in the early 2000s with songs like "Moon Child" and "The Ride" released under Virgin Records.

DoubleN is now ready to release new music and collaborations, embracing the spotlight and creative freedom like never before. With each featured guest bringing something unique to the mix, DoubleN is going where the music takes them, organically allowing the material to blossom and evolve naturally in a sincere effort to create songs that establish a genuine connection to every listener.

Exploring genres, styles, and sounds of all kinds, while always supplying a vibrantly refreshing dance-based vibe with stunning hooks from the lefts to the rights – DoubleN's here to make music that truly moves you.

Sanna Martinez is a Swedish Artist and Songwriter. From her songwriting ascent to Icelandic Eurovision semi-finals to the addition to Spotify Editorials like "Upbeat Songs About Love", her driven attitude is taking her places.

Martinez got signed as a solo artist to Rexius Records in 2017 and has been simultaneously developing her songwriting career. One of her recent creations, "Hands On Me" got placed in the TV show Love Island USA. She also co-wrote the" Echo in February 2020. A song that reached finals at Söngvakeppinin (Iceland's pre-selection to Eurovision).

Musician
Producer
Corite is a fan funded marketing platform where artists and fans come together for a common goal. Find a campaign you like, make a contribution and get paid for one year when it's streamed, based on the size of your share. Backing a campaign means supporting dreams, independent artists and contributing to a more transparent and sustainable music industry. And remember music is a work of art, this isn't Wall Street.