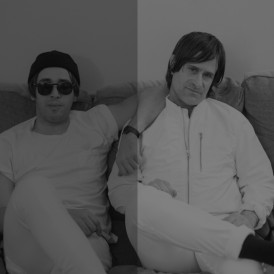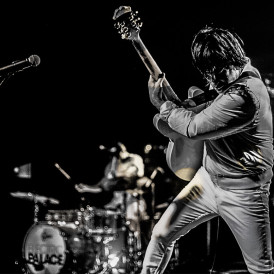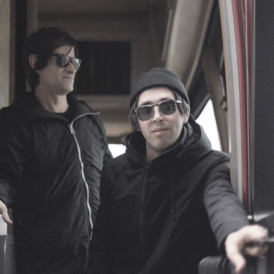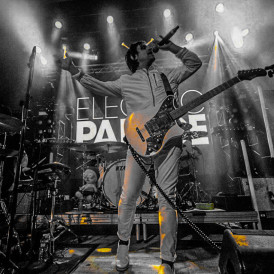 We are raising funds to help fund our nationwide radio campaign for "Better Days," the first single we are releasing off our forthcoming LP. We appreciate any contributions towards us aligning with a reputable promotion team already on board for a springtime media push. Which will include print press, blogs and U.S radio.

We love our band. It's everything to us, and we want to share the music with you all. We are so excited about the LP and beyond. It's been a heavy hearted year but has been inspiring from a writing standpoint. This single is the kickstart. The introduction.

Money will be spent on:
Video
Ads
PR
About the music
Better Days is a glimmer of hope and wishful thinking amidst a historically tragic time for the entire planet. Made unique by a host of colliding factors.

People all across the world are experiencing hardships brought upon by the pandemic. Politically, divisions no longer require decorum in debate. Their resulting theatrics have overtaken centerstage. At the same time, a relentless barrage of disinformation from countless sources has led to a growing belief in alternative realities for many. Blurring concepts of truth, and raising the global noise and chaos to dangerous levels.

The chorus line "It's gonna turnaround I promise" acts almost as a therapeutic reminder that as hard as it may be to envision, this too will all pass soon.

About Electric Palace
Originating out of the Lower East side, bi coastal duo Electric Palace, comprised of NYC's TJ Rosenthal (vocals, guitar) and LA's Joe Zdaa (drums vocals), released their debut EP in the summer of 2016. Their debut single "Leaders" was voted Q Magazine "Track of the day."

The band has since toured nationally, with various festival appearances and repeat stops at SXSW. And most recently in support of Highly Suspect.

On their forthcoming LP "Pretend," they teamed up with producers Aaron Bastinelli (whose credits include The Hold Steady, Matt and Kim and the Roots) and Sune Wagner of the Raveonettes. Mastering was provided by Justin Shturtz at Sterling Sound.

The first single off the album will be "Better Days." It's slated for an early spring 2021 release.

Musician
Corite is a fan funded marketing platform where artists and fans come together for a common goal. Find a campaign you like, make a contribution and get paid for one year when it's streamed, based on the size of your share. Backing a campaign means supporting dreams, independent artists and contributing to a more transparent and sustainable music industry. And remember music is a work of art, this isn't Wall Street.