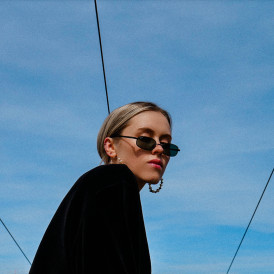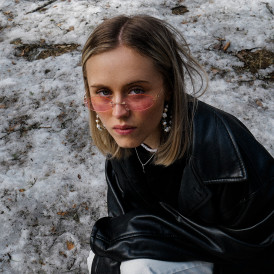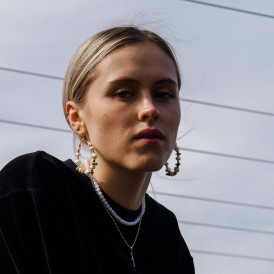 What would artists be without people listening to their music? Nothing. The idea of having listeners be part of the song appeals to me in many ways. My song "I Sound Depressed" will be out very soon and you can choose to take part in it by investing a sum of your choice. The money will be spent on future music and new creative ways to promote it. I really do believe this could be the future of independent music, so let us be pioneers.

Money will be spent on:
Photo
Video
PR
About the music
I wrote the song together with Dennis Svennebäck and Amanda Johansson, two amazing songwriters that I've had the pleasure of working with for about two years now. They've become close friends of mine and this song wouldn't have been the same without them. I am so happy about the way Dennis managed to capture the essence of the song throughout the production. I am also grateful to have had the opportunity to work on the lyrics together with a friend like Amanda. It felt more like we were all just hanging out rather than hard at work writing a song. It's been such a pleasant process filled with long conversations about life, and the feeling of numbness that follows several hard life lessons. What I love the most about this song is that its meaning can be perceived in many different ways depending on the listeners own life story.

About Elise Elvira
Elise Elvira is an international artist with roots in many different genres. The 22 year old singer's vibrato came to life through opera as a kid and her melodic language is largely inspired by jazz. Elise Elvira's early interest in poetry and poems paved the way for her career as a songwriter. She draws inspiration from artists such as Lianne La Havas, Mac Miller, Amy Winehouse and Frank Ocean. Elise has created her own lush musical landscape and invites us to explore its ecstatic peaks and contemplative troughs guided by her distinctive melodies.

After years of hard work behind the scenes Elise Elvira is now starting to put out her music for the world to hear. She started off with her debut single, "Weatherman ", which was released on 04.12.2020. A virtual collaboration with LEO2R and Master Soul Boy. Earlier this year she followed up with her second single "Head Over Water" and now she is back with a new song.

Songwriter
Musician
Singer
Corite is a fan funded marketing platform where artists and fans come together for a common goal. Find a campaign you like, make a contribution and get paid for one year when it's streamed, based on the size of your share. Backing a campaign means supporting dreams, independent artists and contributing to a more transparent and sustainable music industry. And remember music is a work of art, this isn't Wall Street.