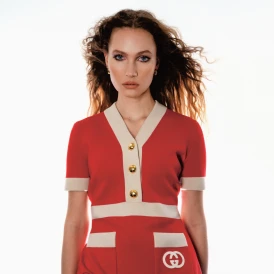 Hey, I am ELIZZA and I'm super excited to announce that I'm releasing my final single Love Me Like You Used To next month along with my Debut EP. And with Corite, you can be a part of my musical journey!

Money will be spent on:
Video
Ads
About the music
Love Me Like You Used is a story about self-discovery and personal growth through relationship challenges.

I wrote this song with a producer and a good friend of mine. We had a studio session, and I felt uninspired as I was going through a rough patch in my relationship. This song was truly like a therapy session, and I can't wait for the world to hear it!

This song is a beautiful memory to me. It teaches me to be open and to prioritise communication in every relationship, as well as self love.

Hope you like it!

About ELIZZA
ELIZZA puts her life into music and music is her life. The girl power advocate with a story to tell and a strong voice that inspires change. Painting the ever-changing canvas of pop music with her distinctive palette, ELIZZA is a fresh, London-based talent whose songs are leaving an indelible mark on the contemporary music scene. Inspired by the likes of SIA, The Weeknd, and Joss Stone, ELIZZA started writing poems and taking dance classes before learning about songwriting and singing when attending the prestigious BIMM (British Institute of Modern Music) known for alumni - MARINA, James Bay, Ella Mai. Music came naturally for the new artist so she would immerse herself in all activities just to be around it 24/7. Years later her dreams were turning into reality.
ELIZZA's instinct for emotive storytelling in her music has quickly found an audience, gaining her praise from the likes of BBC Introducing London, Wonderland, Notion, Rollacoaster Magazine, and Clash to name a few. "The singer has proved that she's no doubt one to watch." – Wonderland

Songwriter
Musician
Singer
Corite is a fan funded marketing platform where artists and fans come together for a common goal. Find a fan campaign you like, make a contribution and get paid for one year when it's streamed, based on the size of your share. Backing a fan campaign means supporting dreams, independent artists and contributing to a more transparent and sustainable music industry. And remember music is a work of art, this isn't Wall Street.