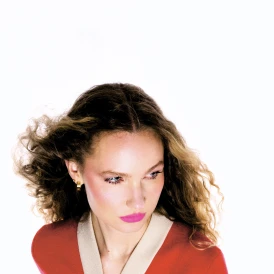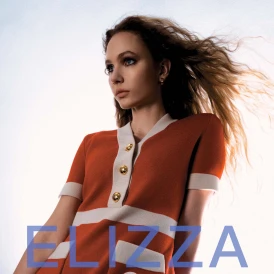 Hi all!
This is my second fan campaign with Corite, and thank you for all your support so far! I am very excited to be part of this, and releasing music with all of you involved is even more fun.

Web3 for music will forge stronger and deeper connections between the fan community and the artist, like never before. A true community that is closely involved in the artist's musical journey will be a game changer, especially for emerging artists. And here I am, looking forward to partnering with yourselves!

I am also currently working on a music NFT art project called Music Meta Club. This will feature portraits of artists, music industry professionals along with Web3 music pioneers. I hope to raise funds for my charity partners that support musicians. An inclusive community where the best minds can come together to share knowledge and help each other.
Stay tuned for the launch date in 2022!

The funds will be used for:
• Production + Photo + Video + Ads + PR

I can't wait for you to hear the single and be part of this journey!
ELIZZA x

Money will be spent on:
Production
Photo
Video
Ads
PR
About the music
'Sins' is about making mistakes that feel good! It's a testament to the power of lust - inspired by the experience of "going crazy" for someone and living life with no regrets.

"Those sins I gotta have them
Those sins you know I love them
All that I'm seeing is you
You're making me insane"

About ELIZZA
ELIZZA puts her life into her music and music is her life. Painting the ever-changing canvas of pop music with her distinctive palette, ELIZZA is a fresh, London-based talent whose songs are leaving an indelible mark on the contemporary music scene.

Inspired by the likes of SIA, The Weeknd, and Joss Stone, ELIZZA started writing poems and singing when attending the prestigious BIMM (British Institute of Modern Music) known for alumni - MARINA, James Bay, Ella Mai. The stage has been set for ELIZZA's inevitable rise, thanks to a run of remarkable singles that includes 'Habit', Want To Keep', 'London Eyes' and her latest releases - 'Unhurt' and 'Catch Me If U Can'.

ELIZZA's instinct for emotive storytelling in her music has quickly found an audience, gaining her praise from the likes of BBC Introducing, BBC London, Wonderland, Notion, Rollacoaster, and Clash magazines, as well as Fubar Radio and Bringin' it Backwards Podcast.

Her fire, passion, and authenticity underpin every note that she puts to tape, and she believes that, unlike anything else, music has the power to break boundaries and spark new ideas. Her intense, heartfelt songs do just that.

Songwriter
Musician
Singer
Corite is a fan funded marketing platform where artists and fans come together for a common goal. Find a fan campaign you like, make a contribution and get paid for one year when it's streamed, based on the size of your share. Backing a fan campaign means supporting dreams, independent artists and contributing to a more transparent and sustainable music industry. And remember music is a work of art, this isn't Wall Street.