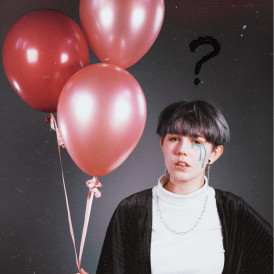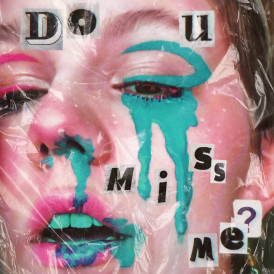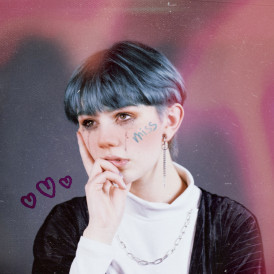 This is my second campaign with Corite! After a wonderful experience releasing my single "comfort zone" and my debut EP "epiphany" I'm back at it again!!

With the fundings I'll invest in PR/ads for the song! And maybe make a lil' music video for you... ;)

Money will be spent on:
Ads
PR
About the music
This single is called "do u miss me?" and gives off a modern, r&b, soul-ish vibe and is about realizing how much a long lost friend/partner really meant to you (a liiiiittle too late). When all the anger and grudges are gone you're left with a lot of memories and many many unsaid apologies.

About Ella Rammelt
"Pursuing a music career has always been my dream, I can't even remember not wanting to sing and write songs for the rest of my life."

Ella was born in 2002, started singing shortly thereafter, entered the Swedish Eurovision contest for kids final in 2014 when she was 12 and she released her first single in 2016.
She has been an ambassador for the Swedish kids rights organisation BRIS and has donated all income from the single "Det gör ont nu men det läker", which is about mental illness among kids and youths, to BRIS. It also resulted in a collaboration video with 30 of Sweden's most popular YouTubers and Ella got to perform the song in several cities at the national RIX FM Festival. Ella also co-wrote the anthem for NärCon, the Swedish Cosplay community's yearly convention , and performed during the Swedish Cosplay Championships aired by Swedish Television.
Earlier this year she released her single "comfort zone" with a Corite campaign and her debut EP "epiphany".

Today at 18, her music has been streamed over 1,5 million times on Spotify and her music videos about 445 000 times on YouTube.
Now she is coming back with a new song in English!

Songwriter
Singer
Corite is a fan funded marketing platform where artists and fans come together for a common goal. Find a campaign you like, make a contribution and get paid for one year when it's streamed, based on the size of your share. Backing a campaign means supporting dreams, independent artists and contributing to a more transparent and sustainable music industry. And remember music is a work of art, this isn't Wall Street.