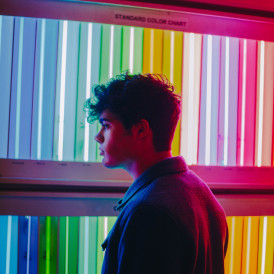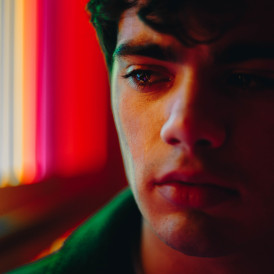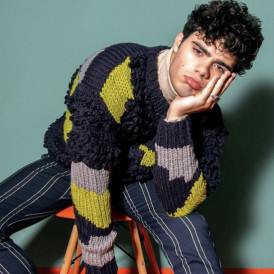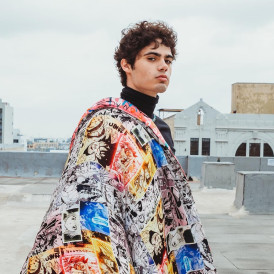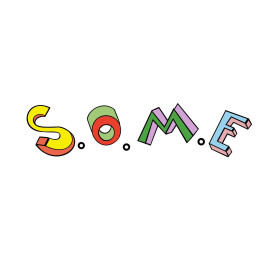 Hey guys, it's Emery here, I am so excited to do this together with you! You've supported me my whole career and now it's my time to finally be able to give back to all of you.

The world we live in is so conflicted with hatred, disunity, and inequality. Together with my fans, I want to do whatever I can to contribute to ending that division. Spreading the word of my upcoming project Some of My Emotions (S.O.M.E) is an important part of that. The core concept of the album is being okay with who you are and learning to love and accept yourself and the things that you care about.

To make this release even more special, other than just sharing it with all of you I have also chosen to donate a portion of the songs success to help others in need. I'm very passionate about various organizations, and for this project, I'll be raising money for Charity Water. Their mission is to create a future where everyone has access to clean and safe drinking water. We all know we can't survive without it, and therefore it's important for me to give back in any way I can, and I hope you'll join me on that mission.

Money will be spent on:
Charity & Marketing
About the music
For the past five years, Emery has been in Los Angeles perfecting his craft in writing, music production, and his overall vision of what he wants to do with his music. The anticipated album Some of My Emotions a.k.a. S.O.M.E has been talked about on Emery's social media for years, but he hasn't released any music until now. When his debut single "Gotta Know" is released, Emery full-heartedly believes you will be able to see and feel a glimpse of what the S.O.M.E album is about. "Gotta Know" is produced and written by Emery himself, Alex Wilke, and Stefan PVDS.

Words from Emery:

Getting to release my debut single with my fans is the best feeling, and I'm so excited for this. You've supported me for so many years and now we're about to go on this journey together where you'll be a part of every step of the way.

"Gotta Know" is about the relationship of love itself. I gotta know if I'm not only in love with a person, but if I'm in love with the version of myself who is giving love to that person. It's a catch 22. It's about figuring out what's real and what's not, learning to trust and accept the love coming your way and all the varieties of emotions and feelings that come from it. I want you to get that healing feeling from my music through real emotions.

About Emery Kelly
Emery Kelly is a singer, songwriter, producer, and actor who began his professional music career in 2013 on X-Factor USA. After charming the judges, Simon Cowell placed Emery into the boy band Forever in Your Mind, which went on to be signed by Disney Music Group and Hollywood Records in 2014.

This led to Emery landing different acting roles on multiple Netflix and Disney Channel sitcoms such as the 3x Emmy nominated show Alexa and Katie, the Emmy winning show Dog with a Blog, Lab Rats, and Best Friends Whenever where Emery and FIYM sang the theme song.

Following his departure from FIYM, he went on to collaborate with the James Brown family and released the first original remake of Brown's famous "Get Up Offa That Thang'' with the James Brown Academy of Musik Pupils.

In 2020, Emery co-starred in his first motion picture movie, Max Winslow and the House of Secrets, with Chad Michael Murry. The song "The Answers," performed and written by Emery, was chosen as the lead single for the motion picture soundtrack, and was considered for nomination at the 2021 Oscars.

Emery recently starred on the Disney+ series Big Shot with John Stamos and David E. Kelley Productions which was released in April of 2021. Despite acting, Emery has continued to work on music, and is about to release his first single titled "Gotta Know."

Emery's debut album S.O.M.E was created during the last five years together with some of his close friends, such as producer David Phelps (Kanye West, Machine Gun Kelly, Bebe Rexha, Vic Mensa, and more), Midi Jones (Demi Lovato), Dale Becker (Justin Bieber), Nathan Phillips (Jeremy Zucker and Omar Apollo), Freaky Rob (Kendrick Lamar, Eminem, Usher, Diddy, Kanye West, Lil Wayne, Cardi B, and Mac Miller), Daniel Richards (One Direction and Rachel Platten) and Darryl "DC" Reid. Emery is finally ready to share his vision with the world, and you're all invited for it!

Songwriter
Musician
Singer
Producer
Corite is a fan funded marketing platform where artists and fans come together for a common goal. Find a campaign you like, make a contribution and get paid for one year when it's streamed, based on the size of your share. Backing a campaign means supporting dreams, independent artists and contributing to a more transparent and sustainable music industry. And remember music is a work of art, this isn't Wall Street.