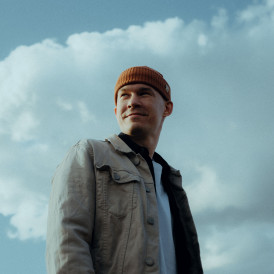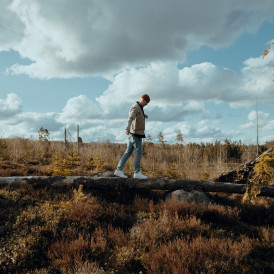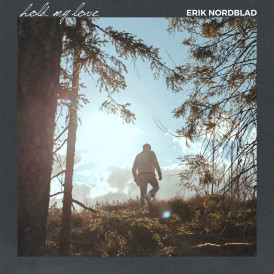 I feel genuinely excited for finally getting to release this little love child of mine!

This is "Hold My Love".

I've been keeping this song to myself and it has almost been like a secret for a while now. But NOW! I'm more than ready to not just share this but to release it together with you all!

This is my first campaign through Corite and I'd like to invite you all to be a part of this release. When you are backing this campaign you'll receive a share of the song's revenue for one year after the release on Spotify among other music platforms.

The money will be invested in a video, advertising and PR.

Money will be spent on:
Video
Ads
PR
About the music
I don't want to tell you guys "This song is about…", because I believe that "Hold My Love" contains something for everyone and hopefully your own story could be applied to it. When writing the song I wanted to make the story versatile. Depending on the mindset you could actually feel different, beautiful becomes sad and sad becomes overwhelming.

I'm only asking you to put on your headphones - go to your happy place and pre-listen to the snippet above. Just once.
And I'll be happy if it made your day just 2% better - that's all.

I wrote "Hold My Love" together with the songwriter and producer Rasmus Gustafsson. The photos above are taken by David Sjögren.

About Erik Nordblad
Erik Nordblad is a singer/songwriter from Sweden. He's music is a mix of Indie-pop/Folk and cinematic soundscapes that might sweep you away from reality for a while.

Erik's song "Lost" can be heard in the Swedish TV series "Love Me" (Älska mig) created by Josephine Bornebusch. Erik's music has now been streamed over 3 million times worldwide.

"At first, music was a way for me to reflect and sort things out, for myself. I now realize that I can actually influence and help other people, and for me, that feels important. That's what motivates me and what keeps me making new music."

Songwriter
Musician
Singer
Guitar
Corite is a fan funded marketing platform where artists and fans come together for a common goal. Find a fan campaign you like, make a contribution and get paid for one year when it's streamed, based on the size of your share. Backing a fan campaign means supporting dreams, independent artists and contributing to a more transparent and sustainable music industry. And remember music is a work of art, this isn't Wall Street.