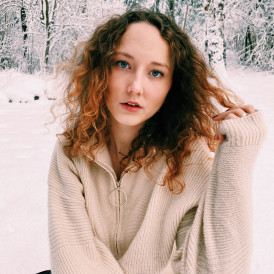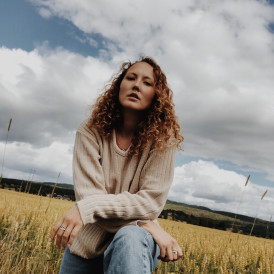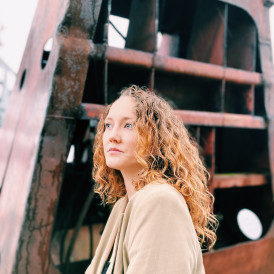 I'm excited to release new music with Corite.
"Fall Asleep¿" is the the forth upcoming single of Erin Roth.

Backers will get 30% of the revenues the song gets.
The money will be spent on ads, a music video and PR so the music can reach out internationally!

Money will be spent on:
Video
Ads
PR
About the music
I wrote the song "Fall Asleep¿" at night during the full moon.
I had so much in my head, felt the energies circulating around me and couldn't turn off my head to fall asleep.

It's about being afraid of letting go, showing what's under the surface and not being judged or abandoned for being who you really are.
The past is past but sometimes it's hard to break free from it.
People hide so much inside and it's impossible to know or see what the've been through.
There are so many strong souls out there and it's important to be openminded and not to judge too quickly.

This is the most personal song I've written in a long time and it means a great deal to me.

About Erin Roth
Growing up in the forests of a small village in Sweden, 25 year-old Julia Ehrenroth nursed the dream of one day creating music that truly means something.
In the landscape of ambient electronics and folky melodies, experimenting with guitar tunings and vocal harmonies she mixes dream pop with both classical vibes and modern folk.
Influenced by artists like Nick Drake, Björk, Aurora and Susanne Sundfør.
She started playing harp at only 9 and wrote her first song soon after.
Writing stories of her childhood, describing through this fusion the escape of a girl from an infamous Swedish cult to pave her way through a new life and into the music world.

Songwriter
Musician
Singer
Producer
Corite is a fan funded marketing platform where artists and fans come together for a common goal. Find a campaign you like, make a contribution and get paid for one year when it's streamed, based on the size of your share. Backing a campaign means supporting dreams, independent artists and contributing to a more transparent and sustainable music industry. And remember music is a work of art, this isn't Wall Street.