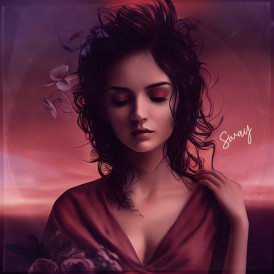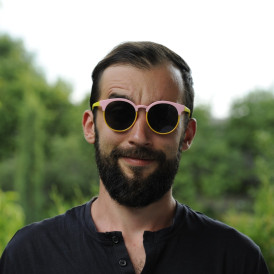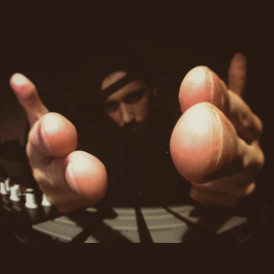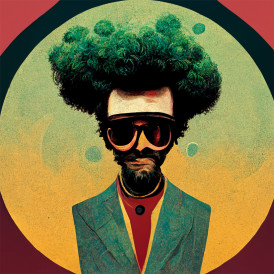 Hey Backers! My name is Funky Fella and I'm an instrumental Hip Hop producer. I'm here because I can see the potential to make the next step with a range of my audience.

This is my next Fan Campaign. First was closed at 2064$ and I'm already working to spent wise every $ to bring 100%+ ROI for my Funky Backers!
Thank you all for giving me a chance and supporting me with an amount that I never had for promotion.
[Update] We have already 139 000 streams on Batumi (my first campaign) and the track get on Top 8 of my Spotify all-time! I already just spend ~15% of collected funds and reach 20% of campaign plan. One love <3

My Top 1 track has streamed over 900 000 times.
My best Album has streamed over 2 500 000 times.
My best yt videos was viewed 2.3M and 1.3M times.
I'm in hundreds of YT videos and 31 500+ different playlists on Spotify and still growing.
5,5M+ streams on Spotify
3,5M+ streams on SoundCloud
10M+ on Youtube videos

I didn't spent a single $ for most of these results the only thing that drives me is my passion and realisation "Daaamn this is what I will be doing for life" since 2013.

I learned that the most important steps to get results are: relationships with smart independent labels, creators, playlists curators, music channels.

We've got a chance to be placed on official Spotify Editorial Playlists (done it before few times) like:
lofi beats - 4.7 mln followers
Jazz Vibes - 2 mln followers
chill lofi study beats - 1mln followers
We gotta get lucky in those cases, but these option are extra free. Then we can reach our goal even without spending a single cent for promotion.

My plan is to invest 100% of your money for what works which is, ads, promotions, legal placements, aiming to the places such us Lofi and Hip Hop Instrumentals community.

So if you think that my work is worth YOUR investment then welcome to the Funky Backers and hold on tight!
Peace & Love

Money will be spent on:
Production
Ads
PR
About the music
Imagine you have the best date ever and this song is playing in the background. Funky Fella explores new combinations of styles to bring a perfect sound straight to your ears. Combination of Lo-Fi Hiphop and Soul wrapped in 70's warm tube mastering.

About Funky Fella
Funky Fella is a Hip Hop music producer and sound engineer. He was born in the Hip Hop golden age in 1990 and grew up in the middle of nowhere... it means in a small town in Poland - Kutno . He fell in love with Hip Hop music in 2004 and then he started his first music adventures - playing drums, rapping, making beats.

As Funky Fella appear on beats/instrumental music world in 2013. From this time he worked out his own style and show it worldwide

1000+ beats/tracks
10's of M plays on Youtube
3,5M plays on Soundcloud
5,5M plays on Spotify
4 vinyl releases
Appear on Spotify: Jazz Vibes, lofi beats, chill lofi study beats, Zacisze, moonlght beats, Fresh Finds Jazz, lofi bity

Appear and working with S!X - Music, Chill Select, Groove Attack, Stay See, DokeTV, HipDozer, FLawLesS TaStE, Unbox Therapy, Swift Guad, MaxFloRec, Altereggo Records, Czech Vibes, Aruarian Music, Colony BMX and many more .

Producer
Corite is a fan funded marketing platform where artists and fans come together for a common goal. Find a fan campaign you like, make a contribution and get paid for one year when it's streamed, based on the size of your share. Backing a fan campaign means supporting dreams, independent artists and contributing to a more transparent and sustainable music industry. And remember music is a work of art, this isn't Wall Street.