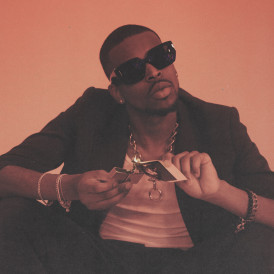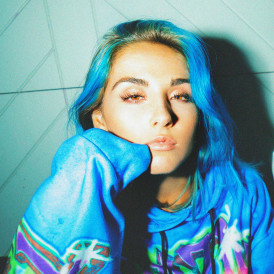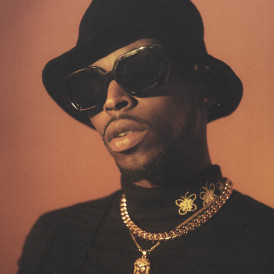 ISA and Garren are long time friends and have worked together before, both in LA and Stockholm. Garren has been a sources of inspiration for ISA since the beginning of her career and he also wrote a few songs on her Debut Album, among them the amazing duet "Rare". Now they are inviting you all to join their co-lab "Too Late To Love". The funds they're raising will be used to create a cross Atlantic music video for the song.

Money will be spent on:
Video
Ads
About the music
"Too Late to Love" is beautiful song about a tough break up and the regret that so often comes with it. The two amazing singers Garren and ISA give the song a nerve that really catches you, literally from the first second.

About GARREN & ISA
ISA is a Swedish artist, producer and songwriter who released her acknowledged "Debut Album" in 2019. During 2020 she dropped several solo singles like "Who the Hell" and "Walk like Jesus", and she also collaborated with artists like Anthony Dircson (Holland), Groundstroem (Sweden) and PRETTY YOUNG (Sweden). With her music's creative, confident and international sound ISA shows her potential to take on the entire world in 2021.

Born and raised in Compton, Garren gained viral success with his single "Wrong Way", which premiered by Ebro on Beats 1 and charted in the top ten. Shortly after, his collaboration with YFN Lucci on "You Know That" surpassed 3 million views. He released his highly anticipated debut EP "Normal" on February 2018. completed two tours in promotion of the EP, first 10 cities west coast w/ hip hop artist G Perico & then 16 cities with Dreamville artist Cozz. Outside of music Garren remains an activist, giving back to members of his community & charities and working with local nonprofits.

Songwriter
Singer
Dancer
Producer
Corite is a fan funded marketing platform where artists and fans come together for a common goal. Find a campaign you like, make a contribution and get paid for one year when it's streamed, based on the size of your share. Backing a campaign means supporting dreams, independent artists and contributing to a more transparent and sustainable music industry. And remember music is a work of art, this isn't Wall Street.