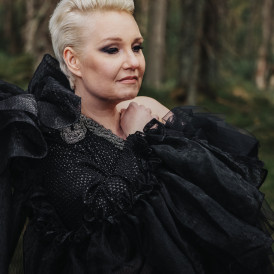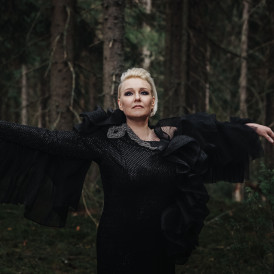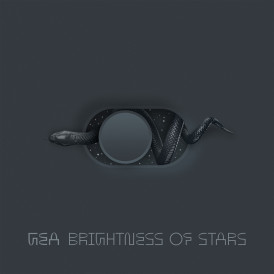 I'm raising funds to complete my album "Call for a Snake" and to push this song on digital channels. With this song I want to spread a message of hope and talk about suicide prevention. The advertisement will help you to earn money with this song, and also hopefully help people experiencing dark times to connect with their inner light.

Money will be spent on:
Production
Video
Ads
About the music
The single "Brightness of Stars" is a gift from the divine. It is a tribute to GEA's friend, singer-songwriter Kelly Fraser. "I woke up three days after her unfortunate suicide, singing this song. I felt that the song was given to me in order to support Kelly's afterlife journey and to get her out of the dark," GEA recalls. The song features a foundation of tribal rhythms. GEA conveys longing, love, and strength with her expressively dynamic singing. Although the song is elegiac, it also puts forth a message of hope. GEA says: "It is dedicated to everyone suffering from anxiety and depression."

About GEA
GEA is a catalyst for growth and transformation. Her music creates a bridge to powerful energies and healing frequencies that can change people's lives.

Award-winning, internationally-renowned artist GEA toured three continents in the fall of 2019. In 2017, she earned Hollywood International Golden Films Award for "Best Editing" for her first self-produced music video. Her music has also been featured on Netflix. Yet, her boldest move is her upcoming album, Call For A Snake. It's a stirring and soothing album that invites the listener on a spiritual adventure. The album was produced by Grammy and Juno award-winning producer Chris Birkett who has collaborated with such icons as Sinead O'Connor, Alison Moyet, Talking Heads, Quincy Jones, Buffy Sainte-Marie, and Steve Earle.

The Finnish artist has previously released the LP Butterflies (2017), and the EP Snow (2018). Her lyrics are often otherworldly and story-teller based; her vocals are angelic and airy; and her music is atmospheric and cinematic, drawing inspiration from EDM, folk, art-pop, electronica, progressive rock, and alt-rock. GEA's work has been favorably described as "electro-acoustic fairy music."

Songwriter
Singer
Corite is a fan funded marketing platform where artists and fans come together for a common goal. Find a campaign you like, make a contribution and get paid for one year when it's streamed, based on the size of your share. Backing a campaign means supporting dreams, independent artists and contributing to a more transparent and sustainable music industry. And remember music is a work of art, this isn't Wall Street.