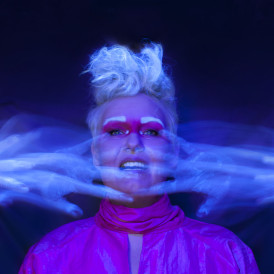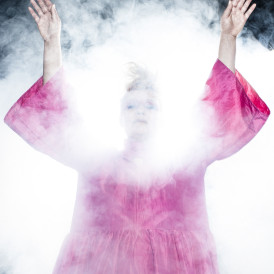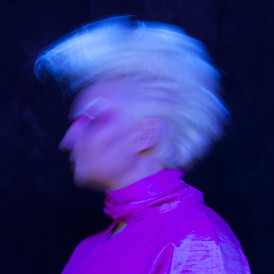 When I wrote Truth Between the Lies I had no idea how relevant this message would be now, when it is being released two years later. This message is so important right now and we should all think about it. I feel so strongly about this message that I'm allocating the biggest ad budget for this song so far. I burn for this message!

By investing via Corite you will become a co-owner of the song for a year. As the song is reaching its streaming goal, you will get more than your investment back. The other two campaigns I have done with Corite sold out during the first days. Thank you for being part of my journey!

The song will be released with a stunning music video.

Money will be spent on:
Ads
About the music
Truth Between the Lies is a song about the bad things we do when we think no one is watching. It's about the lifestyle where people close their eyes about immoral things, and think they'll get away with it. It's about the dangerous sense of comfort and false sense of safety we get from money, career and consumption. It's about our planet not being able to carry the weight of our choices any more. It's about everyone's soul mission wanting to be manifested instead of focusing on doing what brings the easiest income. It's about the truth running eternally through our veins no matter how much we would benefit from the lie.

Truth will set you free!

About GEA
GEA is an ethereal storyteller from the North. She creates unique music through channeling. She calls her songwriting process a divine download. Her music has been heard in Netflix series Happy Jail, and her music videos have won a few awards at film festivals. Her lyrics are often otherworldly and story-teller based; her vocals are angelic and airy; and her music is atmospheric and cinematic, drawing inspiration from EDM, folk, art-pop, electronica, progressive rock, and alt-rock. GEA's work has been favorably described as "electro-acoustic fairy music."

GEA started creating music already as a child. She refused to practice the songs assigned by her piano teacher, and came to the classes with her own songs instead. This didn't lead to much success in conservatoire, but her school teachers asked her to compose for the school events. GEA sang in school choirs and her angelic voice got her chosen as the soloist many times, but stage fright and negative peer pressure prevented her from performing. After losing her confidence she gave up on her creative potential and focused her energy to build a career in business. The life of executive boards and fancy lunches was looking great from the outside but left GEA empty and restless from the inside. That restlessness drove GEA to try harder, and she made it to the top in every single company she worked for.

GEA had forgotten about her creative dreams, until they woke up under extreme circumstances. GEA was in a relationship where the damages created by her childhood traumas formed a good soil for abuse. When the physical violence was introduced she was already too weak to walk away. She wrote her first song as an adult in order to impress her spouse. It backfired badly. He hated it and used her songwriting and singing as means to humiliate her. But something had happened in GEA. She couldn't stop composing. First in secret, so that she wouldn't upset him. But the more she wrote, the more the light in her grew and she grew stronger. When she was able to leave, finding a producer was the first thing she did. Soon after she started to publish her music, and the international media praised it and compared her to renowned artists like Björk, Kate Bush and Sigur Rós. Many fans commented that they experience her music as healing. She had found her calling in life.

GEA released her debut album Butterflies in 2017, followed by Snow EP 2019. She toured in three continents with Snow and met Grammy and Juno winning producer Chris Birkett (Sinead O'Connor, Buffy Sainte-Marie etc) at Indie Week Toronto. They decided to work together with the Call for a Snake album. The album is bisected by four parts, and each division is dedicated to a phase in our spiritual awakening. These passages of enlightenment are symbolized by the following spirit animals: a snake, a swan, a crow and a snow bunting. "My message with this album is that all the wisdom you need is inside of you. The snake is guarding this ancient and intuitive knowledge, and you just need to wake up your inner voice to access it," GEA explains.

Songwriter
Musician
Singer
Producer
Corite is a fan funded marketing platform where artists and fans come together for a common goal. Find a campaign you like, make a contribution and get paid for one year when it's streamed, based on the size of your share. Backing a campaign means supporting dreams, independent artists and contributing to a more transparent and sustainable music industry. And remember music is a work of art, this isn't Wall Street.