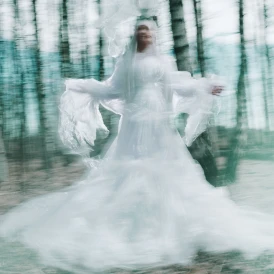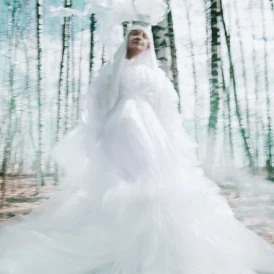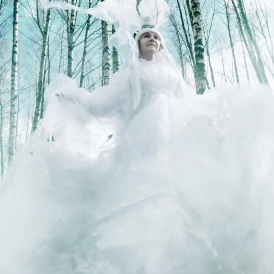 I will be buying social media ads and TikTok campaign.

Money will be spent on:
Ads
About the music
U R U (you are you) is a story about a person who used to feel insecure about who they are and tried to fit in no matter what. In this story that person rises to their own power and start to shine their unique light. U R U song is an anthem for everyone who has felt like a misfit, to encourage them to see that they are gorgeous, unique, amazing and shine brighter than any star. It is a celebration of tolerance, human rights, lgbtqia+ movement, neurodivergent people and anyone who has struggled to fit in to what society defines favorable.

About GEA
GEA is a Finnish art-pop artist and producer who has channeled music all her life. With a sound that has gained her comparisons to legends like Björk and Kate Bush, her mystic connection to the earth and nature has allowed her to be a bridge between worlds and dimensions, bringing powerful and healing frequencies along the way.

GEA's music seeks to connect her listeners with their inner light, creating inner peace and happiness. Her music was a catalyst for her own life and career, leading her on a journey of self-discovery and healing which helped her break free from a toxic relationship and become a full-time artist.

Through her intuitive connection, her music has honored and portrayed many sources, from the essence of recently deceased loved ones to the spirits of the earth, her work reflects the sacredness of the spiritual path, expressing her unique essence in every sound.

GEA has released two albums and several singles, recently starting to self-produce her work. She has performed at festivals in Japan, USA, Finland, Canada and Mexico. Her music was also featured in Netflix's series "Happy Jail." Her unique voice is available for all producers in the world via CINEVOX instrument library.

Musician
Singer
Dancer
Producer
Corite is a fan funded marketing platform where artists and fans come together for a common goal. Find a fan campaign you like, make a contribution and get paid for one year when it's streamed, based on the size of your share. Backing a fan campaign means supporting dreams, independent artists and contributing to a more transparent and sustainable music industry. And remember music is a work of art, this isn't Wall Street.