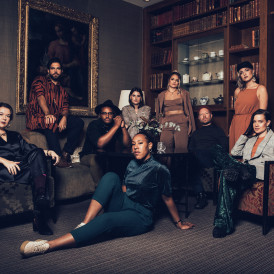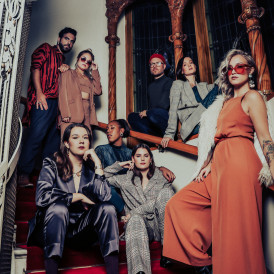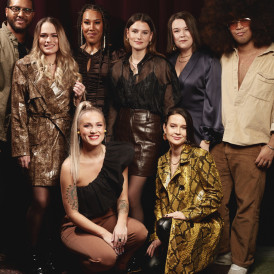 We are thrilled to be releasing our debut single with Corite and to invite people into this next chapter of our musical world. We hope you want to be a part of this journey together with us!

Money will be spent on:
Production
Video
PR
About the music
The debut single "Get Up Now" was written as a reminder to keep on dreaming and not to lose hope in spite of hard times. To make the best of now, finding joy in the little things and to look forward to better and brighter times ahead.

We feel this song really represents the heart of the group and its purpose. As 8 individual solo artists coming together, this song fits all our personalities and voices and creates a soulful union that is 'GET UP Soul Choir'.

About GET UP Soul Choir
GET UP Soul Choir started singing together in 2017 in Stockholm and consists of professional singers with individual careers as artists, singer- songwriters and producers.

The group's vision is to perform soul, pop and gospel music with their own arrangements and lyrics that speaks to everyone and can be about all sides of life. And to always create a good energy on stage, both within themselves as a group, but foremost to their audience.

GET UP has had many musical collaborations within the years and have performed alongside artists such as Zara Larsson, Benjamin Ingrosso, Danny Saucedo, Stephen Simmonds, Lisa Nilsson, Blacknuss, Janice, Robin Stjernberg, Samuel Ljungbladh, Paul Rey and many more.
The group is founded and led by Swedish singer EllyEve (Elin Svensson) after many years of experience singing gospel and soul music. She visionized to create something between these two areas of music and out came 'GET UP'.

Members:
Therése Heckscher, Johanna Ekholm, Janna Yngwe, Julia Bertling Szytek, Norea Sandberg, Cedrik Hammar, Greg G Curtis & Elin Svensson.

Songwriter
Musician
Singer
Producer
Corite is a fan funded marketing platform where artists and fans come together for a common goal. Find a campaign you like, make a contribution and get paid for one year when it's streamed, based on the size of your share. Backing a campaign means supporting dreams, independent artists and contributing to a more transparent and sustainable music industry. And remember music is a work of art, this isn't Wall Street.