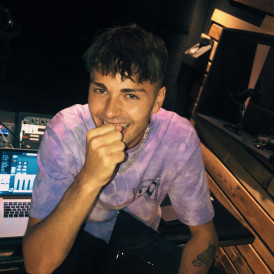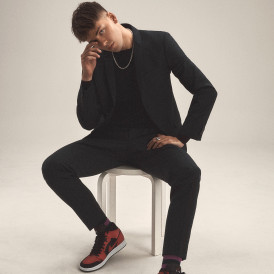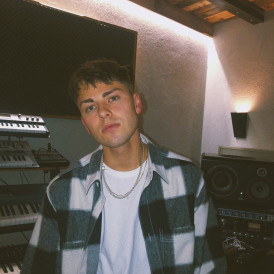 ALL BACKERS OF THIS CAMPAIGN WILL BE INVITED TO GROUNDSTROEM'S RELEASE PARTY!

GROUNDSTROEM wants to build his career together with the people who loves his music. He says Corite opens up a door of "give and take" between artists and their fans. They will get to share both the music and the journey together. "If you invest in this song you'll also invest in me as an artist. This year I will release a lot of songs and hopefully it will just grow bigger and bigger with every release, which affect the streams of all my songs."

Since GROUNDSTROEM released his debut single in januari he has gained 800+ Spotify followers and over 7000 followers on Instagram which is pretty remarkable in such a short period.

"As an artist I want to affect as many people as possible, build and share my music globally. The future dream is to one day be able to do private concerts to the first ever backers and celebrate that we started and built this together."

Money will be spent on:
PR
About the music
"We all feel like we're not enough sometimes. When I wrote this song I was in a state of mind of self doubt. I wanted to create something that could make you forget your problems. The line "Pretend we're in a movie and get away" explains the need of running away from an imperfect reality full of pressure and expectations.

I feel like dreaming creates a fearless and positive mindset. Sometimes you gotta deny that neither your past was or your future will be perfect and just pretend that everything will be exactly as you wish. Being a little naive can leave you happy, living in the now.

It doesn't matter if you want to listen to the lyrics from a relationship perspective or anything else you're totally hooked by. I hope it leaves you with the feeling that you should do what feels right and trust your impulses. If all you do is think things through, nothing unexpected will happen." - GROUNDSTROEM

About GROUNDSTROEM
GROUNDSTROEM started off 2020 with releasing his debut single "Sunset Trouble" together with his fans, through the fans label Corite. Now the artist is back with the smashing follow up "FIX", an energetic and soulful record about escaping reality for a moment.

What inspired Filip to start making music was to get people chasing their dreams, no matter what they may be. It is easy to choose going the expected way, and hard to listen your own voice, telling you what YOU want to do. At first, Filip denied that artistry could be something to do professionally, but when people around him pushed him he dared to go for it. "You feel proud of what you create and you grow from putting yourself out there. Dare to make mistakes. That's a part of getting where you want."

The music is inspired by artists like The 1975, Post Malone, Chris Brown and Lauv. Filip is influenced by styles and sounds that are different from each other and translates that into his own sound.

"My goal is to make a soundtrack for people's lives. We wake up, go to bed, go to work, go out, feel lonely or like we belong. I feel like all these different emotional states and moments need their songs."

Songwriter
Musician
Singer
Corite is a fan funded marketing platform where artists and fans come together for a common goal. Find a campaign you like, make a contribution and get paid for one year when it's streamed, based on the size of your share. Backing a campaign means supporting dreams, independent artists and contributing to a more transparent and sustainable music industry. And remember music is a work of art, this isn't Wall Street.