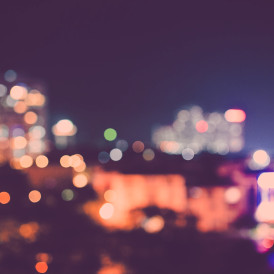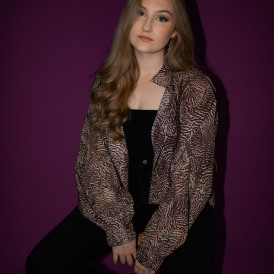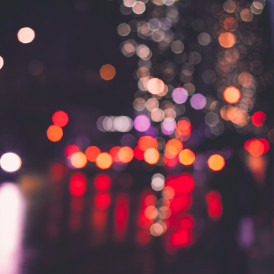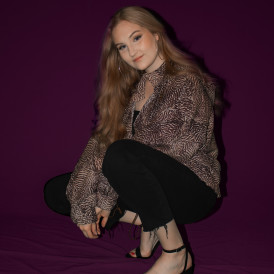 Hej på er!

Nu ska jag äntligen släppa min nästa singel! Jag hoppas ni kan relatera till den och känna med den så som jag gör. Pengarna kommer jag använda till marknadsföring och PR för min låt och för mitt artistprojekts kommande EP. Det här är en låt som betyder väldigt mycket för mig och tillsammans tror jag verkligen att vi kan nå ut till fler människor som varit i samma situation som jag.

//

Hi guys,

It's finally time for me to release my next single! I hope you will relate to it and feel it as much as I do. I will use the money to promote my song and my upcoming EP. This song means a lot to me and with your help, we can reach out to more people who has been in a similar situation.

Money will be spent on:
Photo
Ads
PR
About the music
Den här låten är som en sida tagen direkt från min dagbok. Alla känslor och händelser i texten är tagna direkt från verkligheten, och innehåller därmed ett och annat internskämt.

Så här var det, jag träffade en kille på tinder, som inte bodde så långt ifrån mig, men eftersom vi var i mitt i coronakaoset och dess restriktioner så var det svårare att ses än vi trodde.
Det sög ju. Jag ville få vara nykär och var sjukt spänd på vart vi kunde leda, men skola på plats i samband med karantän gjorde allt sjukt komplicerat.

En dag när jag satt i just karantän kände jag hur världen verkligen gick emot oss, för allt mellan oss var så enkelt men distansen gjorde det svårt ändå. Då kom också linen "Är det det här de menar med "Vi mot världen?".

Jag tog de här känslorna till studion och mina vänner hjälpe mig sätta text och melodi på detta. Jag har älskat denna låten från start och hoppas ni ska göra det med!

//

This song is like a page from my diary. Apart from all the feelings it's also filled with real life events and inside jokes.

So, I found this guy on tinder, in an acceptable distance from me but since there is a global pandemic going on we couldn't see each other as often or easily as we wanted. This was devastating to me. I wanted to be high on life and excessively excited to see where our relationship could lead, but quarantine combined with places to be kind of took the charm away.

One day in my lonely apartment a thought came to me. Is this what they mean by "Us against the world"? Cause it really worked against us. Everything is so uncomplicated and promising and we really like each other but the circumstances made it hard anyway. Which is the translated title "Hard anyway (Us against the world)"

I took my feelings into the studio where my incredibly talented friends helped me put this into words and melodies. I've loved this song from the start, hope you will too!

To be continued…

//

Directly translated preview lyrics:

Verse ending:
I want you next to me

Pre Chorus:
I don't wanna plan anything
Like when 3 hours became 3 days
I want you under my skin

I'll cook the dinner if you do the dishes
we'll google things we've not yet understood
But that would probably have been too easy for us

About Hilda Lindstedt
Hilda Lindstedt är i början av sin karriär som artist och låtskrivare. Hon växte upp med musik i familjen och kombinerade sång och instrument med olika sporter som fotboll, handboll och dans. Men det har alltid varit musiken som varit hennes största passion.

Som tolvåring började hon utforska låtskrivandet på riktigt och sedan dess har hon drömt om en karriär som låtskrivare och artist. Sedan högstadiet har Hildas utbildning präglats av musik, sång och låtskrivning. Just nu på låtskrivarutbildningen SIM (Songwriting for a International Market) i Örnsköldsvik, som är en del av Songwriters academy of Sweden. Utbildningen fokuserar på musikproduktion och låtskrivande men även mycket på branschkunskap och att knyta kontakter. Detta har gett Hilda en bra grund att stå på och inspirerat hennes sound.

Hilda skriver huvudsakligen svensk pop med influenser från bland annat trap. Texterna är enkla och ärliga vilket är något Hilda brinner för. Det är även en stor del i varför hon som artist väljer att släppa låtar på svenska. "- Det är svårt att gömma sig på svenska när orden ligger så nära. Det blir vardagligt och naket på ett sätt som jag verkligen tycker om, både som lyssnare och låtskrivare. Det hoppas jag bidrar till att mina låtar berör och ger tröst såväl som pepp på ett personligt sätt." Detta i kombination med mycket känsla och en modern produktion är det som karaktäriserar Hildas sound.

Fun fact: Hilda föddes på skottdagen, 29:e februari 2000.

Songwriter
Singer
Corite is a fan funded marketing platform where artists and fans come together for a common goal. Find a fan campaign you like, make a contribution and get paid for one year when it's streamed, based on the size of your share. Backing a fan campaign means supporting dreams, independent artists and contributing to a more transparent and sustainable music industry. And remember music is a work of art, this isn't Wall Street.