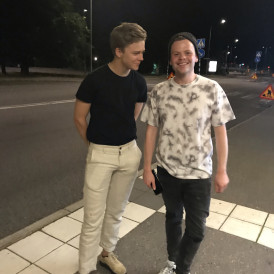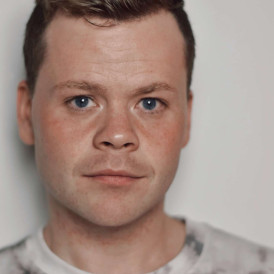 We are gonna keep on working with our own artist projects in the future, and hopefully the money can give us bigger possibilities with marketing and to make even more songs.

Money will be spent on:
Video
Ads
PR
About the music
The two artists wrote "How To Be Around You" on a songwriting camp at Musikmakarna in Örnsköldsvik, where they both study.

It's about not knowing how to approach someone that you really like. You want to take the first step to get to know someone but you don't want to ruin your chances.
The song means a lot to both of the artists.

About Hugo Andersson & Amskøld
Amskøld:
Amskøld is a 27 year old singer/songwriter who currently studies at Musikmakarna in the North of Sweden.
He recently won the local competition of "P4 Nästa" with his debut single "Standby".
Amskøld hopes to be one of the artists that will compete in the national competition of "P4 Nästa", to have the chance to get a place in the "Melodifestivalen" which has always been a dream for Amskøld.
He is excited to release more music and to keep writing songs!
Amskøld would describe his music to be mainly pop, with a big focus on vocals, great melodies and lyrics.

Hugo Andersson:
Hi, I´m Hugo Andersson!
I am 20 years old and I come from a small town called Borås, in Sweden.
It all started a few years ago when I realized that music is so much more than just instruments playing chords or beats. It ´s about telling stories and saying something that you have had on your mind, maybe for years, or maybe just an idea that popped up in your head a minute ago.

Songwriter
Musician
Singer
Producer
Corite is a fan funded marketing platform where artists and fans come together for a common goal. Find a campaign you like, make a contribution and get paid for one year when it's streamed, based on the size of your share. Backing a campaign means supporting dreams, independent artists and contributing to a more transparent and sustainable music industry. And remember music is a work of art, this isn't Wall Street.