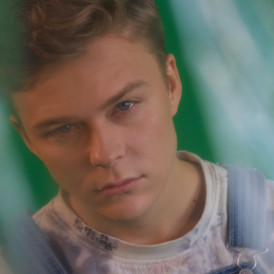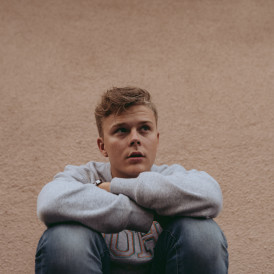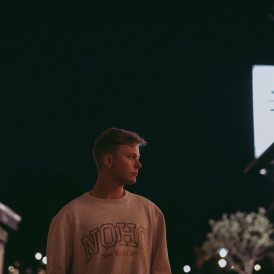 Hi everyone! This is my second campaign with Corite and I'm happy to invite you all again for the release of "Easier".

I will use the money to spend on ads, videos and all-round PR for this song. I just belive in "Easier" so much and want all the best for it, so therefor I need extra money to push it out there into the world and hopefully with your help joining me!

Money will be spent on:
Photo
Video
Ads
PR
About the music
"I wish that you weren't the only one I want to talk to right now"

I think it's a pretty common thought just after a breakup. The one person that you talked to about everything is no longer there for you to talk to.

That's what "Easier" is about. It's a raw song with a lot of desperation and emotion. Still it has that big festival feeling in the track. That mix makes this song special.

About Hugo Andersson
Hi, I'm Hugo Andersson!
I am 21 years old and I come from a small town called Borås, in south of Sweden. I make music,
and it all started a few years ago when I realized that music is so much more to me than just instruments playing chords or beats. It's about telling stories, and expressing thoughts that you've had on your mind, maybe for years, or maybe just an idea that popped up in your head one minute ago. "

Some of Hugos biggest achievements was opening up for the world touring artist Gavin James at Pustervik in Gothenburg. He also ended at a third place in Swedens biggest radio-music competition.

Right now he is attending Musikmakarna wich is a well known songwriting school in Örnsköldsvik, Sweden.

Songwriter
Musician
Singer
Corite is a fan funded marketing platform where artists and fans come together for a common goal. Find a campaign you like, make a contribution and get paid for one year when it's streamed, based on the size of your share. Backing a campaign means supporting dreams, independent artists and contributing to a more transparent and sustainable music industry. And remember music is a work of art, this isn't Wall Street.