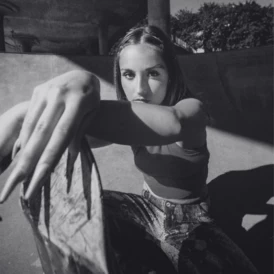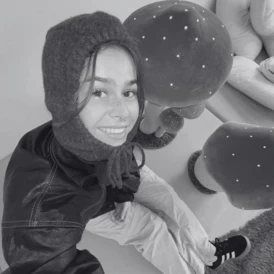 Get your share in Starfish Bikini by ISA and Claar!

Claar had just moved to Sweden from Holland when ISA slided into her DM's after spotting each other at an event. They immediately got into the studio together initially writing for another artist, but soon realized that they had to start writing on a song for them to release together.

So, if you're a fan of catchy pop music and strong female artists, be sure to follow Claar and ISA on their journey. They have big plans for the future, and you won't want to miss it!

Details: 1 year campaign term with revenue share from "Starfish Bikini"
NFT: No

Money will be spent on:
Photo
Video
Ads
About the music
One day, as they were brainstorming ideas and bonded over boys, they found inspiration they were looking for. They reminisced about Paris Hilton, Mean Girls, and the 2000s. From these memories, the idea for "Starfish Bikini" was born. With ISA's vocals and Claar's production skills, the song came to life.

About ISA, Claar
ISA - 25-year-old artist, producer, songwriter, and dancer ISA burst onto the Swedish pop scene with the single "BOMB" in 2012, followed by "What are we" in 2014. A year later, she had her big breakthrough with the platinum single "Don't Stop", co-written by herself.

ISA has been touring Sweden frequently over the past years and has always been recognized for her intense stage presence and great performances.
During the pandemic ISA's done several co-labs with artists like Pretty Young, Groundstroem and Grammy nominated LA-based Garren among others. She has spent much time in the studio focusing on writing, producing and developing a new guitar based pop sound to carry her genuine and self exploratory lyrics.

In parallel with her artistry, ISA has also established herself as an acknowledged producer, releasing music with artists like Oscar Stembridge and Peg Parnevik during fall 2021.

Claar - Don't let CLAAR's at first sight cute appearance nor her somehow poppy-approachable vibe fool you. She's one of those flourishing flowers that seems to be soft and sweet but turns out being thorny. There's a thin line between this girl writing honey sweet dripping love songs and a semi-twisted mind on the verge of going crazy because of her own mixed up thoughts.

CLAAR is capable of bringing up multiple shows in one show because of this twofold joyride-train of thought that keeps on going. Her songs - all written by herself - broach themes such as sex, feminism, love, mental struggles and happiness which, most of us can relate to. Partly because of that, the choruses of her songs are incredibly suitable for singing along while driving home (alone), whether you're feeling angry, confused, happy or something else..

Songwriter
Musician
Singer
Dancer
Producer
Corite is a fan funded marketing platform where artists and fans come together for a common goal. Find a fan campaign you like, make a contribution and get paid for one year when it's streamed, based on the size of your share. Backing a fan campaign means supporting dreams, independent artists and contributing to a more transparent and sustainable music industry. And remember music is a work of art, this isn't Wall Street.