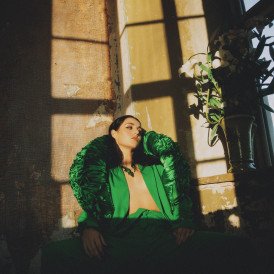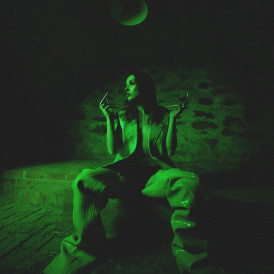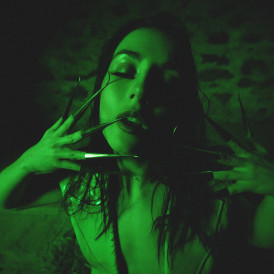 Hi! <3

I'm THRILLED to invite you once again to my next release!

This time, I'm raising funds to make visuals and photos for the song that are gonna be released when the song is out!

I hope you all will like it and feel like it evaluates the song and its message.

Money will be spent on:
Video
About the music
"Happy Again" is a very personal song that I wrote myself and it would mean the world to me to be able to share it with my fans.

The song tells a story about how you can go from being at the bottom mentally and emotionally to actually being at ease with the fact that life is imperfect and that it has its ups and downs, which I think makes the song so relatable to a lot of people out there.

It's the first single of my EP, that will be released later 2022. I can't wait for you guys to hear the whole song 🖤

About ISA
The internationally acclaimed Swedish artist ISA is back with new music and exciting upcoming projects.

This song, "Happy Again" drops in May, followed by additional songs adding up to the EP released later 2022.

24-year-old artist, producer, songwriter, and dancer ISA burst onto the Swedish pop scene with the single "BOMB" in 2012, followed by "What are we" in 2014. A year later, she had her big breakthrough with the platinum single "Don't Stop", co-written by herself.

In 2017, ISA wrote the song "MeToo" as a reaction to the #MeToo movement and performed live at the huge Stockholm manifestation. Shortly after, she kicked off 2018 by releasing "Perfect" which quickly gained a lot of traction on Spotify. She released her debut album on her own label Licious Music in May 2019.

ISA has been touring Sweden frequently over the past years and has always been recognized for her intense stage presence and great performances.

During the pandemic ISA's done several co-labs with artists like Pretty Young, Gorundstroem and Grammy nominated LA-based Garren among others. She has spent much time in the studio focusing on writing, producing and developing a new guitar based pop sound to carry her genuine and self exploratory lyrics.

In parallel with her artistry, ISA has also established herself as an acknowledged producer, releasing music with artists like Oscar Stembridge and Peg Parnevik during fall 2021.

2022 will be the year where ISA aims towards the USA. She is already scheduled for her first US live show at the Teentopia festival in LA June 25th.

Songwriter
Corite is a fan funded marketing platform where artists and fans come together for a common goal. Find a fan campaign you like, make a contribution and get paid for one year when it's streamed, based on the size of your share. Backing a fan campaign means supporting dreams, independent artists and contributing to a more transparent and sustainable music industry. And remember music is a work of art, this isn't Wall Street.