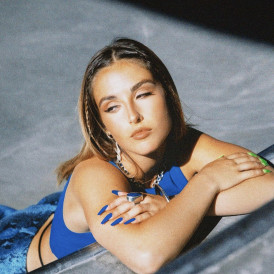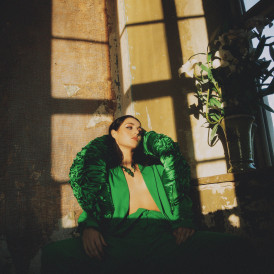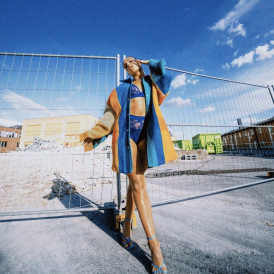 Hi again. <3

First of all, thank you SO much for the support on my previous fan campaign for "Happy Again".
Hope you like it as much as I do and want to continue being a part of my journey.

As you may know (or now you do), I'm working on a super special and exciting project and I'm thrilled to have you onboard. Now I'm inviting you to be a part of my upcoming release "Nobody Said"!

Money will be spent on:
Photo
Ads
PR
About the music
Nobody Said is about realizing that you can't change the past but only the present. There is an irony in the fact that as a young person you long for a future, an adult self, who has everything figured out, who is happy and seems perfect. Once you become an adult you might end up being nostalgic and wanting to go back to the innocent and free version of you you were as a teenager. You romanticize the future and the past and forget about being here and now. I want the lyrics to remind people to stop longing for the things they can't control. For me, the song brings out my personality, my youth and my thoughts about growing up.

What inspired me was my relationship to myself at the time and my view on time and youth. I liked the fact that a big and serious subject was camouflaged in a pop and uplifting sound.
I wrote it together with my boyfriend Filip Groundstroem and the producer Gustav Landell. The song was written quite fast and I think we started out with the verse guitars and the beat. From there the melodies where created and lyrics came naturally as well. I joined the production process and created the sound together with Gustav. It ended up being a co-production between the two of us.

The song for me is both very emotional but also liberating and I think it's the combination of the energy and the lyrics that create that.

About ISA
The internationally acclaimed Swedish artist ISA is back with new music and exciting upcoming projects.

24-year-old artist, producer, songwriter, and dancer ISA burst onto the Swedish pop scene with the single "BOMB" in 2012, followed by "What are we" in 2014. A year later, she had her big breakthrough with the platinum single "Don't Stop", co-written by herself.

In 2017, ISA wrote the song "MeToo" as a reaction to the #MeToo movement and performed live at the huge Stockholm manifestation. Shortly after, she kicked off 2018 by releasing "Perfect" which quickly gained a lot of traction on Spotify. She released her debut album on her own label Licious Music in May 2019.

ISA has been touring Sweden frequently over the past years and has always been recognized for her intense stage presence and great performances.
During the pandemic ISA's done several co-labs with artists like Pretty Young, Groundstroem and Grammy nominated LA-based Garren among others. She has spent much time in the studio focusing on writing, producing and developing a new guitar based pop sound to carry her genuine and self exploratory lyrics.

In parallel with her artistry, ISA has also established herself as an acknowledged producer, releasing music with artists like Oscar Stembridge and Peg Parnevik during fall 2021.

2022 will be the year where ISA aims towards the USA.

Corite is a fan funded marketing platform where artists and fans come together for a common goal. Find a fan campaign you like, make a contribution and get paid for one year when it's streamed, based on the size of your share. Backing a fan campaign means supporting dreams, independent artists and contributing to a more transparent and sustainable music industry. And remember music is a work of art, this isn't Wall Street.