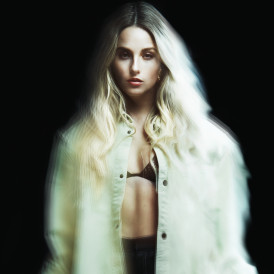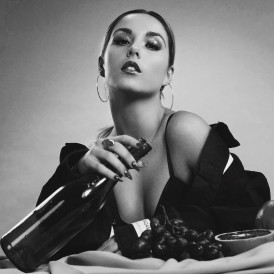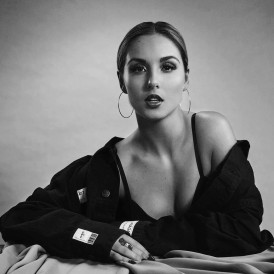 Well on her way to become Sweden's next pop queen, 21 year old songwriter, artist and dancer ISA now releases her next single "Who The Hell". With over 20 million streams on Spotify so far she now invites her fans to join her dream of reaching a huge international audience. "The purpose of this campaign is to get means to execute my creative vision - together with the people who love my music. It means that I can stay true to myself and my audience in a new way that I believe is the ultimate way to success.", ISA says.

Money will be spent on:
Photo
Video
Design
About the music
This one is special and stands out from earlier songs released by ISA. Not only is it the first song ever that ISA has both produced and written on her own, it's also a mark for her daring to explore something new and playful. Standing out has always been important to ISA, but maybe it's a little bit extra clear with "Who The Hell". Music that's fun and not only about delivering what's trendy or "right" but what feels good in the moment.

"Who The Hell" is more minimalistic than earlier releases, and she says that she wouldn't have done this a year ago. But now it's more about not being so trapped in what you're supposed to do or be, and sometimes just release a banger that you want to dance to.

"In the end I believe being an artist is daring to develop, to step out of your comfort zone and to be unpredictable. I guess it's all about letting go of other peoples expectations and just doing what's you. And who you are is never set in stone. You can always find out new things about yourself. You grow, change, lose yourself and find yourself again. It's a constant journey, you know, and that journey you should be able to express in your artistry as well." ISA says.

About ISA
20 year old artist and songwriter ISA burst onto the Swedish pop scene with the single "BOMB" in 2012, followed by "What Are We" in 2014. A year later, she debuted in Eurovision song contest and reached the Swedish finals with the track "Don't Stop", co-written by herself.

The creative process is essential for ISA who's part of writing all her material. Apart from her own music, ISA has co-written Charlie Who?'s "You" that reached over 17 million streams, and featured Sidney Samsons "Enemy of the Hate" with Bobso Architect in 2017. Later in 2017, ISA ended her deal with Sony Music and started her own independent label, Licious Music. Simultaneously, her creative work began to lean towards a sound in the intersection between pop and R&B, inspired by artists such as Ariana Grande, Post Malone and SZA.

"Being in the industry since I was a kid has made me confident in who I am and what I stand for. I write a lot of music, that's how I process my feelings, and going independent gave me the power to do it my way and find a musical identity that's 100 % me." – ISA

In the autumn of 2017, ISA wrote the song "MeToo" as a reaction on the #MeToo movement and performed live at the Stockholm manifestation. Shortly after, she kicked off 2018 by releasing "Perfect" that quickly gained a lot of traction on Spotify. In her music, ISA often state the importance of daring to challenge norms and ideals.

2019 started with the release of "Craving", which got great response in international media and currently is getting traction on Spotify around Europe. It also got licensed to Warner in Russia and will be launched there during spring. In February ISAs song "I Do Me", with the young artist Malou Prytz qualified to the finals in the Swedish Eurovision Song Contest and already has over 3M streams on Spotify. At International Women's Day, she participated in the international campaign "Turn Her Up" with other female artists such as Pixie Lott, and released a cover by Leona Lewis "Bleeding Love". In May ISA dropped her Debut Album.

Songwriter
Singer
Dancer
Producer
Corite is a fan funded marketing platform where artists and fans come together for a common goal. Find a fan campaign you like, make a contribution and get paid for one year when it's streamed, based on the size of your share. Backing a fan campaign means supporting dreams, independent artists and contributing to a more transparent and sustainable music industry. And remember music is a work of art, this isn't Wall Street.